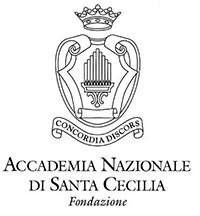 Created in 1566 in Rome, the Accademia Nazionale di Santa Cecilia is the oldest music institution in the world. Its academic body is composed of 100 members among the most renowned exponents of the musical art and culture, including: Claudio Abbado, Salvatore Accardo, Daniel Baremboim, Placido Domingo, Lorin Maazel, Ennio Morricone, Riccardo Muti, Maurizio Pollini, Wolfgang Sawallisch, Armando Trovajoli, Uto Ughi.
The intense concert activity of the Accademia includes in the list of its protagonists a symphonic orchestra and chorus among the most accredited in the International field, directed by M° Antonio Pappano, as well as many other directors, soloists and performers of world renown.
AGREEMENT BETWEEN ACCADEMIA AND LUISS BUSINESS SCHOOL
Thanks to an agreement with Accademia Nazionale di Santa Cecilia, the professors, employees and students of LUISS Business School enjoy a 15% discount on the individual ticket, 30% for groups of at least 15 people, 24% for young people under thirty on all the concerts of the symphonic and chamber season subject to the availability for quantity/sector.
A 20% discount for the special subscription "Invito alla Musica": the light and flexible formula of subscription to the great live music, which allows the lover and the neophyte to follow the best of the symphonic and chamber season of the Accademia. The 5% discount for the initiatives of "Note in Viaggio": a project in collaboration with the tour operator Alderan, which offers the opportunity to discover venues by following the thread of music, art and culture (www.noteinviaggio.it).
HOW TO GET THE ADVANTAGE
The reductions on individual tickets will be applicable at the time of purchase, at the box office, upon exhibition of the LUISS badge/ID card registration. Reservations for groups will be made via e-mail at: marketing-operativo@santacecilia.it.
INFORMATION
Box office: T. (+39) 06 8082058 open every day from 11:00 a.m. to 8:0 p.m. In concert days the ticket office closes upon beginning of the concert.
Complementary Service: 06/80242354/55 from Monday to Saturday (closed on Wednesday) 11:00 a.m. to 6:00 p.m.
Email: marketing-operativo@santacecilia.it
Website: www.santacecilia.it