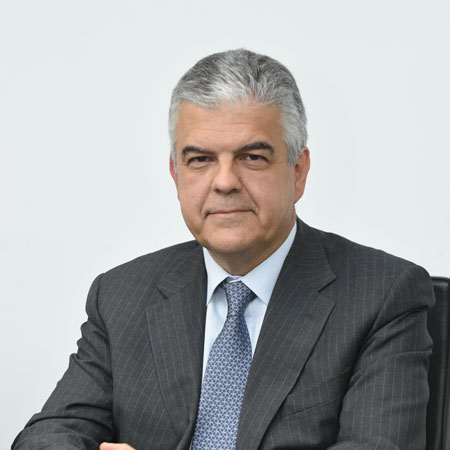 Born in Legnano in 1962, Luigi Ferraris earned a degree in Economics from the University of Genoa. In 1999 Mr Ferraris joined the Enel Group as Chief Financial Officer of Eurogen, Elettrogen and Interpower. Afterwards he held the positions of Head of Planning, Control, Administration and Services of the "Infrastructure and Networks" and "Market" Divisions, Group Controller and Vice President of the Administration, Planning and Control Area.
In 2015 Luigi Ferraris was appointed Chief Financial Officer of the Poste Italiane Group, leading the company through the stock market listing process and implementing the Group's Management Control and Risk Management system.
Luigi Ferraris is currently the Chief Executive Officer and General Manager of Terna SpA. He is a professor at the Economics Department at the "Luiss Guido Carli" University.