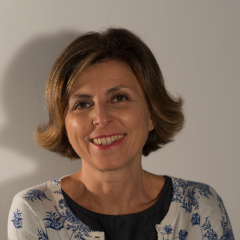 Laura Innocenti, PhD in Human Resource Management at King's College – London, in LUISS Business School is part of the People Management Competence Centre & Lab, where she develops training programmes and research initiatives related to people management. She regularly teaches Human Resource Management and Organizational Behaviour in Master programmes and management courses. She is a member of the ALLab research team – the LUISS Business School Lab focused on Age management in business organizations. In LUISS Guido Carli University she is Adjunct Professor of Rewarding Systems and HRM. Her current research interests are in the areas of HRM, Diversity Management, organisational climate, and employee engagement and commitment at work.
She previously worked for over ten years in the HR Department of Telecom Italy, dealing with recruitment, selection and development issues. She worked for several consulting firms in projects aimed at the analysis of the organizational climate.
She has published in national and international journals. Among her publications, there are Clima organizzativo e gestione delle risorse umane, FrancoAngeli, 2013; "Age as moderator in the relationship between HR development practices and employees' positive attitudes" in Personnel Review; (with S. Profili e A. Sammarra), 2013; "Trust as Moderator in the Relationship between HRM Practices and Employee Attitudes" in Human Resource Management Journal, (with M. Pilati e A.M. Peluso), 2011.