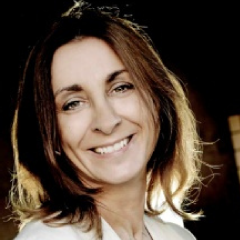 I graduated in Modern Languages from the Catholic University in Milan and the Université Stendhal in Grenoble, and have taken financial advisory and accounts analysis courses, the former in New York at Lazard, the latter at the AIAF in Milan.
After graduating and working as a researcher for Lazard and Banca IMI, I joined Mediobanca in May 2001 as Head of Knowledge Management to develop and implement Research Analysis activities.
In January 2003, at a time of major changes in the governance of Mediobanca, I was tasked with bringing the Bank's communications in line with the highest market standards
(Mediobanca at that stage had never had a head of Media Relations), and with communicating the change in strategy being implemented by the new management team.
As the Bank's business has gradually diversified from the Corporate & Investment Banking sector to Retail, Consumer and Private Banking, as Head of Group Communications (since August 2013), I have managed the communications aspects of the transactions implemented and arranged by Mediobanca on national and international markets, including two changes of governance for the Bank and five strategic plans signed off since 2003, as well as successfully handling a particularly complex case of crisis management. As Head of Group Communications, I am responsible for the following areas: Group Media Relations; Media Planning; Advertising; Internal Communications; Social Media &
Digital PR; CSR Communication; Knowledge Management – Research & Analysis; Corporate Identity; and Institutional Events.
The communications activities which I manage go across the board: from external relations to internal communications, from Group storytelling projects to corporate, retail and consumer brand reputation activities, to designing, creating the CSR project Mediobanca Oltre.
In addition to my duties listed above, I have been Board member of the Mediobanca retail bank (CheBanca!) for six years, from its very beginnings to the current position. I am also Board member of Mediobanca Innovation Services and Member the Steering Committee of UPA, the association
that represents and advocates the interests of companies investing advertising budgets on the Italian market.