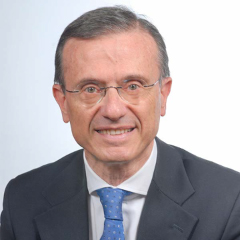 Paolo Palazzo is Consultant and Professional Executive Coach.
Graduated in Law at Università Cattolica di Milano, Paolo has started his career as a lawyer in the field of Civil and Corporate Law. After his legal career, he has developed an extensive experience in organizational and management consulting for institutions and non-profit organizations.
In over 10-year Coaching practice has supported clients of several industries (Telecommunications and Media, Banking, Pharmaceuticals, Information Technology, Oil & Gas, Railways, Infrastructure, Non Profit), providing effective support in personal and team development.
As a qualified member of International Coach Federation (ICF) he gained the PCC certification; participates in the ICF Committee for the qualification of the Coach profession in the Italian legislation. Since 2015 he has been joining the UNI (Ente Nazionale di Unificazione) Work Team n°040/24 for the adoption of the UNI1601326 for the profession of Coach.
His main areas of expertise are in Leadership Development, Change Management, Team and Conflict Management, Organizational Culture Change.
Paolo gained remarkable experience in projecting and coordinating Coaching and Soft Skill activities inside Master and Executive Education Programs and MBA's courses.
Paolo is certified practitioner of several personal and team assessments: MBTI, Hogan Assessment, CEB-SHL, Entrepreneurial Mindset Profile (EMP).