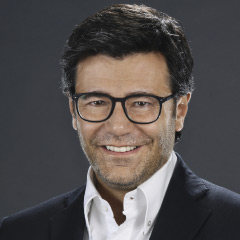 Founder and Managing Director at A12Lab (www.a12lab.com), a management consulting firm, Pier supports prestigious companies across multiple industries (banking & insurance, sport, travel, loyalty, gaming, education, media & entertainment, healthcare & pharma) on challenging international projects, combining a structured analytical thinking with a lateral/creative approach.
Formerly Vice President with UniCredit (2004-2013), Dr. Bucalo covered several managerial roles within the strategy & marketing functions of the Group. Previously a Strategy Manager with Accenture (London office, 1998-2003), he has over 20 years of total work experience with a number of large organizations throughout Europe.
Pier holds a Ph.D. in Economics from University of Rome "La Sapienza" (Italy), and an M.B.A. from Rotterdam School of Management, Erasmus University (The Netherlands). More recently, he attended a Senior Executive Program from IESE Business School (New York-Miami).
Pier Paolo Bucalo is interested in strategy, marketing and customer experience.