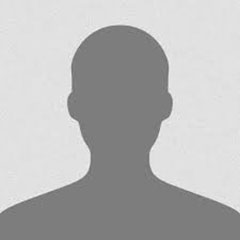 Born in Rome on January 24, 1967, he graduated in Economics at the Luiss in 1990. Member of AIDEA-Accademia Italiana di Economia Aziendale. Member of SIDREA- Società Italiana dei Docenti di Ragioneria e di Economia Aziendale. Member of the European Accounting Association. Since December 1, 2002: Professor of " Ragioneria Generale e Applicata" in the University of Calabria, Faculty of Economics where he also holds the course " Valutazione d'azienda". From 1990 to 1994: associate professor of Ragioneria Generale e Applicata from the LUISS University. Owner: Prof. Carlo Caramiello. March 1990: Degree in Economics from the University Luiss Guido Carli, 110/110 cum laude; supervisor: Prof. Carlo Caramiello. Member of the Academic Board of the PhD in Planning and Controlling of the University of Florence; Coordinator: Prof. Sergio Terzani.
Speaker or professor in numerous courses and conferences on financial statements (statutory regulations and accounting principles and international), Economics of the groups,
Business valuation, economic and financial analysis, planning and control. Member of the " Gruppo di studio IAS" made by the Accademia Italiana di Economia Aziendale. Member of the Study Commission " Finanza e gestione degli intermediari finanziari" at the Consiglio Nazionale dei Dottori Commercialisti.
In this area, he participated in the drafting of the document on " Il sistema delle informazioni aziendali alla luce di Basilea 2 e del nuovo diritto societario". Consultant, chairman or member of the administrative and control bodies in companies operating in various sectors (banking, large-scale distribution, ICT, publishing, health care, etc.). Member of the Committee of Experts appointed by the Minister of Economic Development for the evaluation of projects under the Programma Industria 2015 – Mobilità Sostenibile (2008).