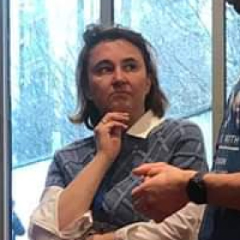 20+ years' success leading step changes in complex and global organizations, through Acquisitions, Turnarounds or Transformation Programs, with strong financial acumen and P&L responsibility.
Teaching Supply Chain and Logistics topics at Luiss Business School and actively managing the Supply Chain of Luxury Living Group (mainly known for its Fendi Casa range), I also dedicate a significant part of my spare time to develop business angeling focusing on female entrepreneurs, through Angels4women.
At A4W, as managing director, I actively manage all relationships with key stakeholders such as key members (Axa and ImpactHubMilano) and partnership (LuissEnlabs, Club degli Investitori, …).
In my career as a manager, I am particularly proud of the turnaround I was lucky enough to drive at Candy Service: I led and motivated worldwide unionized teams comprised of more than 600 employees and managed P&L for business divisions exceeding 100 M€ revenue.
My strong expertise in industrial cutting-edge environments and my financial background were key in being appointed Non-Executive Board Director at Sit Spa, 350M€ Italian company, enjoying leadership in components for gas meters and heaters. The company is listed on the Italian Stock Exchange.
In a nutshell, my passion for issues such as Disruptive Innovation, Diversity, and multi- cultural environments represents a unique mix to lead international organizations in current changing times.