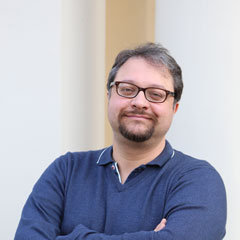 Dopo essersi laureato in Economia Politica all'università Ca'Foscari di Venezia, Francesco Rullani ha lavorato come junior research alla Fondazione ENI Enrico Mattei di Milano, per poi iniziare un dottorato in Economics and Management alla Scuola Superiore Sant'Anna di Pisa.
Dopo aver trascorso un periodo di visiting sia all'estero (Stanford University, USA) che in Italia (Università Commerciale Bocconi) ha conseguito il dottorato con la testi dal titolo "Incentives, Organization and Sustainability of an Open System of Innovation.
'Unzipping' the Free/Libre/Open Source Software Case".
Avendo vinto una borsa di studio finanziata dalla Fondazione IRI, si è quindi trasferito alla Copenhagen Business School dove ha svolto un periodo di post-doc ed è stato successivamente assunto con il titolo di Assistant Professor in Management and Economics of Innovation.
Attualmente è Assistant Professor in Entrepreneurship and Management of Innovation all'Università LUISS Guido Carli.
Gli studi di Francesco Rullani si incentrano sulle implicazioni organizzative, strategiche e manageriali dell'adozione di modelli di produzione di conoscenza aperti.