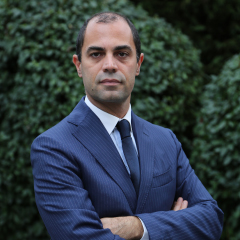 Marco Francesco Mazzù è oggi parte di Academic Advisors Associated e membro del CdA di Camper&Nicholsons International. Insegna in LUISS nei corsi MBA, e nell'ambito della Laurea Magistrale e del Master in Marketing Management, ed è Senior Research Fellow del Centro di Ricerca X.ITE su Comportamenti e Tecnologie.
Ha maturato esperienza manageriale e di Board Member in aziende internazionali leader dei rispettivi settori, e sviluppato expertise funzionale su temi di Marketing, Sales e Retail, applicata in molteplici settori industriali (es., FMCG, Automotive, Retail, Fashion, Tourism, Energy, etc)
Già in IBM, Procter & Gamble, Head of Origination Strategy and Market Development in Fincantieri, e in McKinsey Co. dove, in qualità di Partner, ha guidato progetti per Multinazionali, Enti Governativi e aziende di varie dimensioni in oltre 15 Paesi, su un ampio spettro di tematiche complesse. E' stato parte del leadership group nelle Practice Consumer Goods & Retail, Apparel, Fashion & Luxury, Automotive, e Marketing& Sales.