Executive Education Experience
Luiss Business School's Executive Education programmes use innovative teaching methods that offer a unique and immersive learning experience. The programmes combine traditional lectures with digital technologies, which are pivotal for the learning experience.
Before, during and after the programme, participants have access to value-adding services aimed at enhancing and customizing their learning experience.
TEACHING METHODOLOGY
EXPERIENTIAL LEARNING
Programmes utilise experience-based learning model in which participants are involved in simulations, workshops and business games. They use their skills and abilities to analyse problems, establish priorities and allocate available resources in order to achieve the programme's goals. Experiential learning improves problem-solving skills, critical thinking and creativity by enabling participants to encounter complex situations in a safe environment.
PROFESSIONAL DEVELOPMENT AND NETWORKING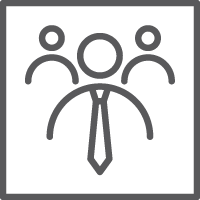 L4E – LEADERSHIP FOR EXECUTIVES
Participants take part in meetings with leaders, top managers and company directors, which are intended to convey real examples of the daily management of companies' dynamics.
NETWORKING ACTIVITIES
Networking events are exclusively dedicated to the Executive Education programmes. Conferences, seminars and Networking Cafes foster useful relationships among professionals that can lead to the natural transfer of knowledge, experiences and best practices.
BUSINESS IMPACT
BUSINESS CHALLENGE
Participants can present a real case study from their organization after a consulting and benchmarking session, taking advantage from the fruitful dialogue with Luiss and CEIBS experts and instructors' knowledge, as well as classmates' experience.