Faculty
The core faculty consists of professors from Luiss Business School and invited scholars and practitioners from the higher education management field. Faculty for this programme also include international university managers with several years of experience in higher education management and leadership.
Programme Director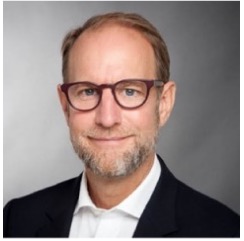 Mathias Falkenstein is a Professor of Practice in Higher Education Management. He is also the CEO of XOLAS, an education consultancy firm based in Berlin, Germany. XOLAS supports international universities and business schools in designing and implementing institutional change, with a particular focus on sustainability and responsibility, quality management, and internationalization. Mathias has worked as the Director of Business School Services at the European Foundation for Management Development (EFMD) in Brussels, the Director of International Relations at the IÉSEG School of Management in Paris and Lille, and the Director of the International Summer University at the Free University of Berlin. He began his career as a Program Officer at the North American office of the German Academic Exchange Service (DAAD) in New York. Mathias currently serves on various advisory boards of business schools and is the Chairman of the Supervisory Board of the Positive Impact Rating. He is also a researcher and postdoctoral fellow at the International Centre for Higher Education Management (ICHEM) at the School of Management, University of Bath, United Kingdom.
Scientific Committee and some faculty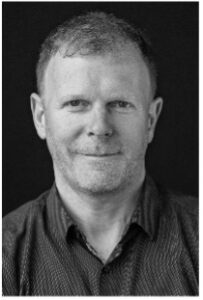 Nick is the Founder of GomeraTech, an EdTech and strategy consulting company which helps universities to digitalize their program portfolio through a combination of strategy, implementation and instructional design consulting. He is also a member of the Xolas advisory partnership. Before setting up his company in early 2022, Nick spent 22 years in leadership roles in business schools (INSEAD, UCD Smurfit, ESMT Berlin) running program, communications and EdTech teams. He has also served as the Chair of FOME, the Future of Management Education alliance, a partnership of 12 universities committed to excellence and collaboration in online and blended learning which he co-founded in 2018 with Imperial College London. Nick is also the co-founder and academic director of the Industry Immersion Africa, a blended bridge-to-industry program for STEM graduates delivered across Africa. He holds an MSc in Development Economics from SOAS, the School of Oriental and African Studies at the University of London and a BA from Dublin City University. He is also a qualified executive coach.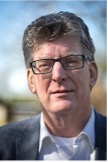 Hans de Wit is Professor Emeritus and Distinguished Fellow and former director of the 'Center for International Higher Education' (CIHE) at Boston College, USA. Before, he was Director of the 'Centre for Higher Education Internationalisation' (CHEI) at the Università Cattolica Sacro Cuore in Milan, Professor of Internationalization of Higher Education at the Amsterdam University of Applied Sciences, and Vice-President for International Affairs of the University of Amsterdam.  He is a Senior Fellow of the International Association of Universities (IAU), founding member and past president of the European Association for International Education (EAIE), founding Editor of the 'Journal of Studies in International Education', and Consulting Editor of the journal Policy Reviews in Higher Education. He has (co)written several books and articles on international(ization of higher) education. He holds an M.A. and Ph.D of the University of Amsterdam.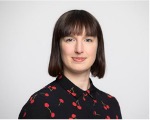 Dr. Sarah Grant is the Director of the Innovation, Digital Education & Analytics (IDEA) Lab at Imperial College Business School. Through her visionary leadership, the Lab has emerged as a globally recognised leader in digital learning innovation, pioneering new approaches in the field of educational technology and transforming the school's digital education strategy.
As the driving force behind the evolution of the Lab, Sarah has played an instrumental role in developing a robust portfolio of over 200 high-quality online modules, including the flagship online Global MBA programme. She has made significant contributions to the educational research community and is an influential thought leader within the field of digital education. Her leadership extends globally, through the design and delivery of the EFMD's annual Online Teaching Academy, which supports faculty worldwide in effectively teaching management education online. Furthermore, she helms a pioneering online programme for the EFMD titled "Future-focused Education: Course Planning and Pedagogy in a Digital Age". Sarah has a strong academic background, achieving a PhD in Philosophy from the University of Otago.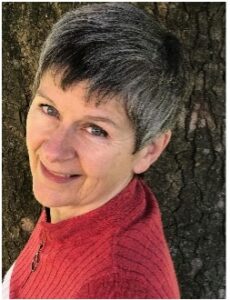 Fiona Hunter is Associate Director at the Centre for Higher Education Internationalisation (CHEI) at the Università Cattolica del Sacro Cuore in Milan, Italy, and a higher education management consultant working with private, public and faith-based institutions around the world on a broad range of higher education management issues. She is also member of the International Advisory Board at the Universidad de Granada in Spain and of the Scientific Council of AVEPRO (Holy See's Agency for the Evaluation and Promotion of Quality in Ecclesiastical Universities and Faculties), as well as co-editor of the Journal of Studies for International Education (JSIE).  She is Past President of the European Association for International Education (EAIE) and served for 6 years as member and chair of the Board of Directors for Educational Credential Evaluators (ECE), a non-profit education organisation in the United States.  She holds a Doctor of Business Administration (DBA) in Higher Education Management from the University of Bath in the United Kingdom.

Christian Lechner is Professor of Entrepreneurship at the Department of Business and Management and Luiss Business School since February 2021. Before joining LUISS, he held faculty positions at the Free university of Bolzano and Toulouse Business School in France. He earned a bachelor and master's degree in business administration from the LMU University of Munich (Ludwig-Maximilians-Universität Munich), an MBA from the University of Georgia, USA and a PhD in Business Administration from the University of Regensburg. At the Free University of Bolzano he had launched and directed the PHD in Economics and Management and held responsibilities for the development of Technology Transfer, the Research Cluster in Entrepreneurship and Innovation. His research has been published in journals such as Journal of Business Venturing, Entrepreneurship Theory & Practice, Journal of Product Innovation Management, Entrepreneurship and Regional Development and International Small Business Journal. He is Consulting Editor and Editorial Board Member International Small Business Journal. Christian Lechner has launched and directed Master Programs in Entrepreneurship, the Incubator of Toulouse Business School, developed innovative financing instruments together with public administration (matching funds for business angel, young founders' grants, …), served investment boards and acted as startup advisor in several firms.

Katrin Muff is internationally recognized as a leader in the fields of sustainability and responsibility. Her numerous activities as a professor, consultant, and board member make her a versatile figure with extensive experience both academically and managerially. She has contributed to the development of Lausanne Business School, where she served as Director from 2008 to 2015 and where she has been leading research activities on leadership and business transformation since 2010. Prior to that, she worked at ALCOA (United States, Russia), IAMS Europe – Procter & Gamble (Netherlands), Schindler Lifts (Australia and Switzerland), and Yupango (Switzerland).

Alessandra Perri is an Associate Professor in Management at Luiss Business School. Prior to joining Luiss, she worked at the Department of Business Administration at Universidad Carlos III de Madrid and the Department of Management at Ca' Foscari University of Venice. She obtained her Ph.D. in Management from Luiss Guido Carli University. Alessandra has been a visiting scholar at several foreign universities, including Copenhagen Business School, Fox School of Business at Temple University, Henley Business School, IESE Business School, and the University of Melbourne. In 2016, she was awarded the John H. Dunning Visiting Fellowship, sponsored by the John H. Dunning Centre for International Business at Henley Business School, University of Reading. Since 2014, she has been a member of the iBEGIN research network (International Business, Economic, Geography, and Innovation). Her research has received numerous awards, including the "John H. Dunning Best Doctoral Thesis Proposal Award," "International Business Review Best Paper Award," "Global Strategy Journal Best Paper Award," and "AIB UK & Ireland Palgrave Best Competitive Paper Award." Alessandra is the Co-Editor-in-Chief of Industry and Innovation and serves on the editorial review board of the Global Strategy Journal.

Anthony Silard, Ph.D. is an Associate Professor of Leadership and the Director of the Center for Sustainable Leadership at Luiss Business School in Rome and the Distinguished Visiting Professor of Leadership at Tecnológico de Monterrey. He is also the CEO of The Global Leadership Institute and the President of The Center for Social Leadership. Anthony holds a Ph.D. in leadership from IESE Business School, which he received with First-Class/Excellent Distinction. He also holds a Master's in Public Policy focused on leadership from Harvard University and has received two of Harvard's most prestigious awards, the Robert F. Kennedy Public Service Award and the Manuel Carballo Memorial Award. His research areas include leadership, emotion, loneliness, secondary trauma and technology-mediated communication. His leadership programs have helped thousands of people in over 40 countries to create positive, breakthrough personal and social change in their lives and the lives of others.
Dr. van Dam is an internationally recognized thought leader, advisor, executive coach, researcher, facilitator, and best-selling (co-) author of more than 27 books on Corporate Learning, Talent Management, Organizational Behavior and Leadership Development. Currently, he is affiliated with McKinsey as an external senior advisor and faculty member. Furthermore, Dr. van Dam brings a wealth of experience to higher education. During his tenure at IE University, he served one term of 4 years as a University Board member, focusing on Learning Innovation. Additionally, he served as a board member of AACBS, an organization that provides quality assurance, business education intelligence, and learning and development services. Nick is also actively involved as dissertation chair and/or committee member for doctoral candidates from prestigious institutions. He has written numerous articles for various publications and has been quoted by Bloomberg Businessweek, The Financial Times, Fortune Magazine, Harvard Business Review, Times of India, Information Week, CLO Magazine, and The Wall Street Journal. Nick is the founder of the e-Learning for Kids Foundation, which has provided free digital lessons for more than 27 million underprivileged elementary school children (www.e-learningforkids.org). He holds a doctorate (PhD) in Human Capital Development from Nyenrode Business University.