Testimonials
Willing to go abroad but not convinced enough? On the following page you will find testimonials of Luiss Business School students who spent from one week up to one semester abroad at one of the partner institutions. Moreover, on this page you will also find out why international student are attracted by Luiss Business School and how their experience changed their life.
---
Outgoing Students Testimonials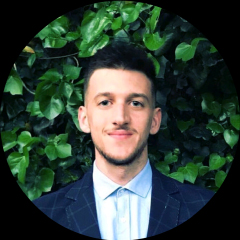 Francesco |Master in Marketing Management, A.Y. 2017-2018
Destination: Shanghai Jiao Tong University, China
"My exchange programme in Shanghai was amazing. Shanghai is a wonderful city, full of things to do, full of business opportunities and where everything is always changing. I would say that China more in general is a country to discover. You will not regret it. I studied at Jiao Tong University which is actually considered as one of the best places to study in Asia.  I personally found the overall level pretty high, both teachers and classmates were well prepared and super friendly, they helped each other to integrate new students like me with local students also through a lot of project work in order to increase the chance to get to know each other better. A really nice place to study.
Moreover, this experience changed my life, so I could not ask for more."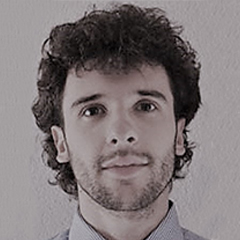 Michele |Corporate Finance – Major of The Master in Corporate Finance, A.Y. 2017-18
Destination: IPADE, Mexico
"My 3-month experience in IPADE has been amazing. The people, the school and the multicultural city's environment have given a substantial contribute to my personal growth, especially in developing multiple new perspectives and dealing with people.
Lectures usually take place in a room similar to an amphitheatre in order to give every student a possibility to participate in a discussion and make eye contact with colleagues. Professors required to prepare the cases in advance in order to be more engaged in the discussion.
Mexico City is beautiful as well: full of history, museums, churches and parks."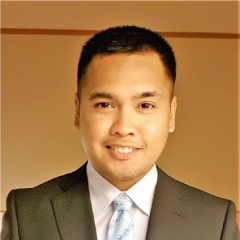 Erwin | Master in International Management, A.Y. 2017-18
Destination: Nagoya University of Commerce and Business, Graduate School of Business, Japan.
"Japan is a dynamic, fast-phased competitive environment. It's the place where hundred years or traditions and modern world meet. Japanese people are so polite and nice to foreigners. NUCB is one of the best schools I ever attended, most of the professors are from Harvard and the classmates are very international. Students from Pakistan, Afghanistan, Tahiti and very far places go to this university to study and learn Asian business culture. Japan can be expensive and can be cheap, depends on how you spend your money. But lastly, Japan is very interesting to visit.
Japan will be the most unforgettable moment of your life!"
Andrea | Corporate Finance – Major of The Master in Corporate Finance & Banking, Y. 2018-19
Destination: Kedge Business School, France
"Kedge Business School is very big, with a lot of extra-activities from sport-ones to intellectual-ones or parties, it is a very nice place to have an exchange experience.
I attended three courses, I just can say that Professors have been fantastic, flexible, humble and available any time students need them.
The city is very well organized, you can move by tram or by bus and they are always on time. There are a lot of beautiful little squares full of classic French pubs/brasseries where you can taste the variety of famous Bordeaux wines.
Local persons are nice. Very close to Bordeaux in Arcachon there is the Europe's greatest dune, La dune du Pilat, that is a "must-see" place. It is an unrealistic panorama, where you almost think to be in an Arabic Desert but with the Ocean.
To sum up, Bordeaux it is a very cool little town, that seems to be built up properly for students."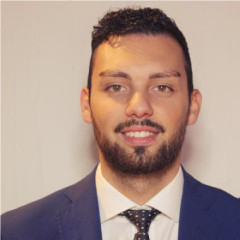 Simone | Corporate Finance – Major of The Master in Corporate Finance & Banking, A.Y. 2018-19
Destination: Frankfurt School of Finance & Management, Germany
"The school's building is very modern. It's open 24/7 and full of services and facilities, like canteen, study rooms, lounge rooms, library etc.
The courses I attended were both really interesting and useful. Even though sometimes a bit tough, particularly for what concerns the deadlines and the workload.
The local students are fantastic. They are from all over the world, what challenges yourself living and working together with students from different countries, and therefore with different "approaches" to problem solving.
Frankfurt, as city, is beautiful with a lot of monuments and museums that are worth your attention. The city centre can be easily reached by public transports in few minutes. The public transports service is always punctual and efficiently spread all over the city. In addition, the public transport ticket is already included in your enrolment and therefore in your student ID (RMV Ticket). The student ID provides you a lot of discounts for museums. Moreover, there are a lot of funny pubs, discos and restaurants… Also, a lot of parties and events are organised either by the Frankfurt School or other universities."
---
Incoming Students Testimonials
Zhijun LI | MBA student
From: Fudan Business School, China
"Luiss Business School not only provides me a wealth of knowledge, but also wonderful experience. I attended various courses, participated in extensive practices and interacted a lot with my helpful classmates, which expanded my horizon and improved my team work skills. Meanwhile, abundant well-organized walking tours impressed me a lot. You can have the opportunities to understand Rome and its culture through the eyes of prominent artists, such as Caravaggio, Michelangelo and so no. All in all, exchange in Luiss Business School is one of the most precious memories in my mind.
Three reasons to choose Luiss Business School:
Amazing Campus: The Luiss Business School campus is a combination of history, art and culture. It's not that big but has elegant, stylish environment and advanced facilities.
Outstanding Resources: Professors, experts and even classmates from real business, consulting and professional world will provide high added value knowledge, practices, career advices, professional skills, etc.
Students-oriented Mindset: Coordinators, professors and all the other staffs are initiative to offer help and suggestions. Life and study will go smoothly and wonderfully."
Charlotte Mangold | Master student
From: Frankfurt school of Finance and Management, Germany
"I came to Luiss Business School as an exchange student during my Master´s degree. I choose to follow courses of the Tourism Management Master. The administrative part went very smoothly, I stayed in contact with the international office of Luiss Business School and was very well advised. On my first day on campus I was very impressed by the beauty of the school. Courses are held in rooms of very nice small villas and if you are lucky, you attend also lectures in the "Sala da Ballo" or in the "Sala Verde". The lectures itself were very interesting and we also had a lot of guest speakers. I joined the "Creativity Lab", a day on which all Master students were divided into different groups and took part in several workshops related to the topic "The Sense of Creativity", and the "Language Exchange". Both activities were very well organized and a lot of fun. The other students in my class welcomed me with open arms, invited me for coffee and to go out with them for "Aperitivo". I am very happy to have chosen Luiss Business School and Rome for my semester abroad.
Three reasons to study at Luiss Business School:
Campus: The campus itself since it is unique and beautiful, I never saw a university building like this before.
Staff: The staff at Luiss Business School is very helpful and nice. The International Office replied to any of my thousand mails within hours and helped me to solve every concern I had.
People: The other students are more than welcoming and integrated me within their group from day 1, you never feel alone!"
---
European Human Resource Programme Testimonials
Andrea |Master Gestione delle Risorse Umane e Organizzazione, A.Y. 2018-19
Hosting Schools: RISEBA, Latvia; Vlerick Business School, Belgium and Emlyon business school, France
Hosting company: Engie, Belgium
"The EHRM programme is a unique experience for a student. It combines work, study and fun. You can experience how to work in a multinational company abroad, with colleagues from different country.
In the first two weeks you will attend courses and projects about HR topics, then for the remaining 3 months you'll be assigned to a company project with a teammate from a different country.
The program helped me to develop the ability to adapt to every situation, to work in stressful conditions (sometimes in addition to work in the company it was required to deliver tasks for the program itself) as well as significantly improving English. It is a very educational experience and certainly very important for your curriculum.
I suggest doing this kind of experience to all Luiss students, in particular for those who want to develop a career path in the Human Resources field."
Andrea | Master Gestione delle Risorse Umane e Organizzazione, A.Y. 2018-19
Hosting Schools: RISEBA, Latvia; Vlerick Business School, Belgium and Emlyon business school, France
Hosting company: Roche, Belgium
"I successfully attended the EHRM Project which consists of three residential elements and at the core of the programme is an in-depth, eleven weeks consultancy project carried out within, or on behalf of, an internationally operating company.
It is a great chance for students to experience real job in an international context and in a multicultural
---
International Week Testimonials
Topic: "Benetton Sales Distribution Channel Strategy", Luiss Business School, September 2017
Student from: University of Sussex, UK
"As a participant I thoroughly enjoyed the programme.  I thought the programme was well organised and a great opportunity to be involved with, I would personally recommend it to Sussex future MBA students.
The programme was well structured with a good split between the time allowed to work on presentations and the business case but also enough time to still enjoy the sites of Rome and Treviso.
I enjoyed all aspects of the programme from meeting a variety of new people, learning and interacting with students from other countries / industries and the opportunity to work on a project that has hopefully provided value to Benetton."
Topic: "Benetton Sales Distribution Channel Strategy", Luiss Business School, September 2017
Student from: IAE Business School, Argentina
"I'm really glad to have participated in the programme. It was a great experience, specially the part of working hard with multicultural teams, focusing on a real problem for an important company like Benetton. We had several opportunities to interact with the other participants and enjoy our visit to Italy besides the team work."
Topic: "Embracing the Future in Arts Management", Luiss Business School, September 2018
Student from: Fudan School of Management, China
"It's really a good opportunity for MBA students to learn different cultures from each other in this program.  The business case related to art, cultural goods management is really Italian style, which helps me get access to Italy culture and history. Luiss Business School is the most splendid campus that I have ever visited. I enjoyed a lot here."
Topic: "Embracing the Future in Arts Management", Luiss Business School, September 2018
Student from: NUCB Business School, Japan
"I really enjoyed taking part in the MBA International Week at Luiss. It was interesting to work with different cultures and people together on a topic that I didn't know much before. Furthermore, I loved that we had a chance to present our results to the management team of the company themselves."
---
International Study Week Testimonials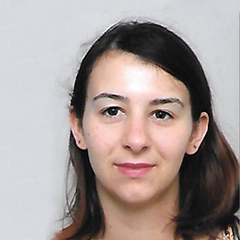 Priscilla | Student from Luiss Business School
Topic: "Made in Italy: Fashion", Luiss Business School, A.Y. 2018-19
"I really appreciated this week. It was an interesting immersion. It was a week to learn some information about fashion and luxury, meet new international people and create a network, see what is hidden behind the shops and the brands.
I met many international people, it was a really good experience to know all these students. It was interesting to know how they work, how they think and their background. For the final presentation, we had to manage between all the different ways to create an oral presentation. We had to adapt and to be flexible and understanding."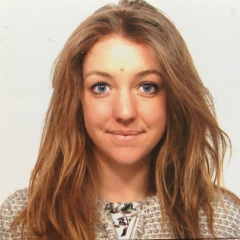 Chiara | Student from Luiss Business School
Topic: "Made in Italy: Fashion", Luiss Business School, A.Y. 2018-19
"I think that the programme was very well organized. I'm glad I enjoyed the International week in Rome since the main theme was extremely interesting in the ways it was developed, classes and visitits to Capucci and Bulgari were unique experiences. I also appreciated that we were committed in a final presentation as a final goal."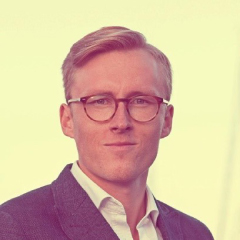 Joel Leteus | Student from Nottingham Business School, UK
Topic: "Made in Italy: Fashion", Luiss Business School, A.Y. 2018-19
"I have truly enjoyed the week at Luiss Business School and the topic "Made in Italy" concerning the fashion and luxury industry. Through engaging lecturers, connected with the industry, the experience was further enhanced. Partly by enabling company visits, but also classroom topics in terms of marketing and branding strategies that align with my academic focus at Nottingham Business School.
Your local students have been amazing. They showed genuine kindness and interest to guide international students around the city (having "the best" gelato, lunches, wines, walks etc.) and inviting us into their group no matter the circumstances."
Jacquelle Piels |Student from Tilburg University, The Netherlands
Topic: "Made in Italy: Fashion", Luiss Business School, A.Y. 2018-19
"I really enjoyed the program. It was a exciting combination of cultural, business, social and educational activities. It was really nice to meet students with different cultural backgrounds and to talk with professors about fashion-related topics. The Italian students and coordinators helped us with getting familiar with Rome and the campus."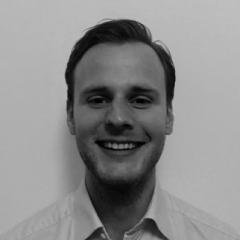 Allard | Student from Luiss Business School
Topic: "Global responsibility week", Nottingham Business School, A.Y. 2018-19
"The Nottingham Business School is perfectly located in the centre of the city. It is a very modern school from the inside with all the facilities and from the outside it still contains some typical British architecture. The courses I attended were very interesting, especially the ones about neuroscience and artificial intelligence because these courses both covered different subjects as what I've learnt at Luiss. I also picked a course about green funds and investments because I never had a course about it before, so for me it was a great opportunity to learn something about it.
The social life in Nottingham is awesome! There are more than 60.000 students living in Nottingham, so it has many things to offer for having a great time. Countless pubs, bars and clubs with student discounts made our week so much fun. The local students helped us every day in finding the best places and joined us with everything. This way, we really experienced Nottingham in its best way and met a lot of fun people."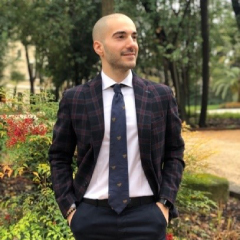 Alessandro | Student from Luiss Business School
Topic: "Transportation, Logistics, and Supply Chain", Tilburg University, A.Y. 2018-19
"My trip in Tilburg was wonderful! The campus is very big and in each building you can find a library full of free spots for students; in every spot you can use two computers totally free. In Tilburg I attended to two lectures about Supply Chain and Logistic, both very interesting. During the first day Tilburg's students let us feel this city like home and they joined us in every activity. They organize for us visits in "La Trappe Brevery", "Fujifilm", "GVC Intermodal" and "PicNic" – The online supermarket". The city is beautiful: everyone is cycling, and everyone is very friendly. There are plenty of places to taste Dutch specialties and always feel safe in every place."
Shadi |Master of Management and Technology – Major in Energy Industry, A.Y. 2018-19
Topic: "Excellence in Pedagogy" Electives at Burgundy School of Business, France
"In the tiny town of Dijon, where life is quiet, and rhythm is slow, the Burgundy School of Business is the main cultural hub of the area, providing a wide range of managerial and business courses. I attended the "Global Business" course which, even though it lasted for only one week, provided me with a complete view on how to run an international business. The professor, South Korean, made the lessons interesting by assigning us case studies and by showing us different perspectives on the same problem. The university staff is very welcoming and used to international students, and the buildings are new and full of any comfort.
Giorgio |Master in Fashion and Luxury Management, A.Y. 2018-19
Topic: "Excellence in Pedagogy" Electives at Burgundy School of Business, France
"I attended the "Ethics and CSR in Organizations" course with a guest professor coming from North Carolina. The course was quite interesting. Every course is usually structured in this way: on Monday, Tuesday and Wednesday there are lessons. On Thursday morning there is the exam and at the end, on Friday the group presentation is scheduled."
Ashley |Master in Tourism Management, A.Y. 2017-18
Topic: "Excellence in Pedagogy" Electives at Burgundy School of Business, France
"The campus was very nice.  There were several people to greet us when we arrived, and the services provided on campus were exponential to our own campus.  There was a library with a meditation room, a common area for students to get together, a cafeteria with several microwaves, and a daily food truck. Security was also increased with electronic key cards to get in and out of the building.
Students were mainly from France, but there were other students there on exchange programs for longer periods of time from all over the world.
Dijon is very small, but we were able to find everything we need including a grocery store.  It was easy for us to make a day trip to Beaune with the help of our professor.
The course I attended was Food & Wine Tourism; it may have been my favorite class of my entire Masters.  It focused more on the areas that I am interested in than any other with a larger focus on international management.
Take advantage of the students, professors, and administrators while you are there.  They will provide activities for you outside of regular class time.  Get involved."
---
Short Programmes Testimonials
Corinna | Master in Trade Management, A.Y. 2017-18
Destination: ESSCA, Shanghai Campus, China
"My experience was really positive. I found the country interesting and challenging at the same time. The culture is totally different, and the most exciting part was the one of understanding the differences in Chinese and Italian culture. The classes which I attended were really helpful in giving us insights about how business is done in China and they helped us correlate what we studied with what we could see outside. In class most students were from Canada but also other nationalities where there from all over the world. We created great bonds with our classmates. Almost every weekend we were travelling throughout China and, as one professor told us, we would try to "get lost". Those were the best moments because we could discover a lot about the characteristics of the country in which we were. Shanghai is a huge city, but it was easy to start knowing it and be able to live it at his greater potential."
Michela | Master in Marketing Management, A.Y. 2017-18
Destination: ESSCA, Budapest Campus, Hungary
"I attended the summer course in International Marketing & Logistics at ESSCA school of management in Budapest and my experience abroad was simply amazing! All the members of the university were always available and ready to help us, the professors were able to mix theory and practice giving us examples and cases study to enrich our knowledge. I also attended a Self-development course that was unexpectedly very useful and helped me outline my strengths and weakness in order to improve my personal and professional profile. The schedule was very full, and the exams were quite demanding. But it was worth it for sure!
I also had time to enjoy the city at its best and to travel around Hungary and center-east Europe (Vienna and Bratislava are less than 3 hours far from Budapest by Flixbus).
In my class there were a lot of people from Philippines and China, few from South America and two from Australia. I made very cool friendships also with guys from the other class coming from other parts of the world and this was amazing. This diversity and the possibility to discover new cultures were for sure some of the point of strengths of the experience.
Budapest is a pretty city: beautiful landscapes in the centre, clean and very liveable. There are a lot of baths were to relax, nice bars in front of the Danube and the night life is focused in the Jewish area (where the famous "ruin pub" Szimpla kert is). Furthermore, the weather was amazing!
I absolutely recommend the experience of studying abroad and also the summer course at ESSCA in Budapest!"
Federica | Master in Marketing Management, A.Y. 2016-17
Destination: EM Normandie, France
"My experience in France was amazing! EM Normandie is a well-known school in Caen, it's placed in campus area of the city very well linked to the centre of it (that was also very close). The staff of the international office was very professional and took care of us in every aspect of our journey from classes to free time. Courses were well organized in terms of times and topics and the week end was mostly free to let us go whenever we wanted. They were mostly focused on cross cultural management and on the knowledge of France.
I got in touch with the Indian guys of my batch and with whom I still have close relationships. During the journey we had lots excursions in Normandie and in Paris too and for us Italians and American guys of our batch the school reserved also a tour of the landing beaches. Caen is a very peaceful city, I loved it. The public transportation works very well, and you can reach the nearby areas very easily."