Testimonials
On the following page you can read testimonials about the experience of MBA part-time students at Luiss Business School and their experience abroad.
My experience at Luiss Business School
Claudio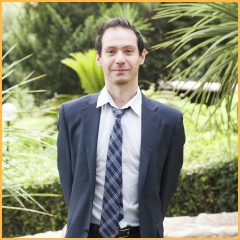 After my degree in History, I started working in the insurance and financial field. While working in this sector I understood what I really liked, but I didn't have the right skills to make progress within my company. The desire to improve personally and professionally brought me to look around and I understood that an MBA could be perfect for me in order to acquire the right competencies and the international vision of the working world that I wanted.
The MBA at Luiss Business School was an inevitable choice, given the well-known name for quality and seriousness, and the part- time programme allowed me to allow me to continue working while studying.
An MBA is not just a master's degree, it pushes you to deal with the job market. During the program you work on projects in groups with people who bring different professional skills and different cultures from around the world. A Luiss MBA means developing managerial skills, cross cultural skills and a global vision of the business world.
I think that the today's business environment has become very fast and competitive, and in order to face this change and competitiveness you need to have two fundamental qualities: an advanced professional knowledge and a wide international mentality. I believe that the Luiss part-time MBA allows you to improve both aspects.
---
Daniele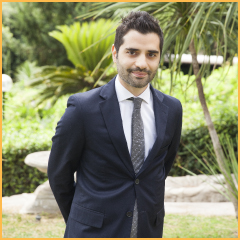 My academic background is in Economics and I chose to work in Marketing, but my decision to study for a Luiss MBA was an outstanding opportunity to develop the hard and soft skills needed to be successful leaders, without interrupting my professional life. The entire program cleverly balances solid roots in theoretical aspects with practical applications in order to build a well-rounded manager. With professionals from many different industries, the University's strong network and the school's business environment, this amazing and challenging program definitely improved my approach to business.
---
Emanuele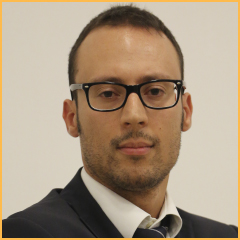 After getting my high school diploma, between Italy and USA, I decided to continue my studies by enrolling in an Economics program here in Rome that was strongly focused on European and international integration. In 2011, I won a H2CU (Honors Center of Italian Universities) scholarship, so I had the opportunity of doing part my master's thesis in New York. At the end of the same year, just a couple of months after my graduation, I got hired by BNL – BNP Paribas, initially as an intern in the Ooperations headquarters. Within the same division, I was involved in many job rotations with increasing responsibilities over the years, including treasury, international checks and cash management, so that I could expand my banking knowledge and develop my skills on different processes, with the application of the lean six sigma methodology. I succeeded in entering the Energy Lab 2016-2019 Talent Program, and finally, in February 2017, I completely changed my role inside the company moving to Project Management in Scenario & Consulting, an internal entity providing consultancy and PMO for all the macro transformational projects of BNP Paribas in Italy, working on the beautiful Via Veneto.
I chose the Luiss part-time MBA Part-Time because I felt it was the best way of investing in myself as I wanted to strengthen my background and improve my soft skills. I felt it was a unique opportunity to study while boosting my career at the same time, while being fully taught in English in an innovative, internationally-oriented and challenging environment.
This MBA gives a T-view on the core of economics and management with general tools alongside insights in programs like Adventure, Field-Project, Soft Skill Labs and meetings with C-level executives of international companies. It's not just theoretical but pragmatic as well, so I was able to put into practice what I learned from the MBA in my job straight away! I also had the opportunity to spend a month at ESSEC University in Paris, an amazing experience I'll never forget. Being a former competitive swimmer, I also had the opportunity to join the Luiss Swim Team and pursue both my loves business and sports, which is fully encouraged by the University.
The Luiss MBA is not only a program but a never-ending enriching journey. Certainly, it's not easy, and a lot of effort and motivation are needed to face all the difficult challenges that will come along the path, but it's the challenge that makes it great! I'm proud of the win-win decision I made because of the strong brand Luiss Business School has as well as its excellent faculty, colleagues and network. I believe investing in education is essential to invest in, and I already feel this MBA has enhanced my personal and professional growth, allowing me to move ahead in my career and achieve my dreams.
---
Gabriele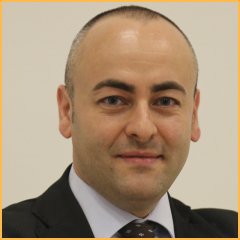 After earning a bachelor's in marketing, I spent seven years in four big auditing and consulting firms. Afterwards, I developed my profile as a finance, tax and administration manager in various and more complex manufacturing and service companies.
Attending the Luiss MBA was simply a gift to myself, to prove I could earn it and, finally to step forward as a manager. I chose Luiss Business School because I believe it's the best business school and… I was right! The Luiss part-time MBA is an impressive program that develops your skills and opens your mind. You will be taught by the best possible teachers and receive an impressive amount of teaching material. Also useful are the soft skills lessons, the team building activities and all the meetings with experienced managers. Finally, the Luiss Business School staff is always at your disposal for any needs or suggestions.
My advice is simply to enjoy this incredible experience and to take every opportunity that the program offers. There's always a different point of view or something to learn, even for those who believe they are highly skilled! And, finally, remember that you are doing this for yourself first then for your career.
---
Paolo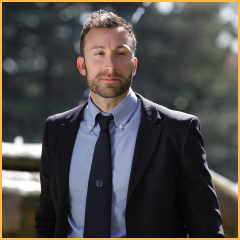 A part-time MBA is the right choice if you want to study while working. Every day, you can put into practice what you have learnt in the classroom, making your courses even more effective. the Luiss MBA is an excellent way to accelerate your career as Luiss Business School is synonymous with quality and its name is very well recognised in the marketplace.
---
Laura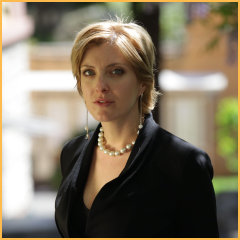 I chose the part-time MBA at Luiss Business School so I can continue working and while taking the opportunity to acquire more skills. The school is well organised, and teachers underline both the most important theoretical and, more importantly, practical aspects.
---
Giuseppe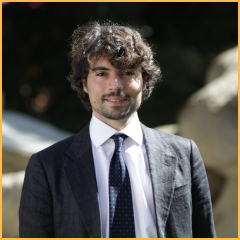 The Luiss part-time MBA is a well-structured programme that allows you to develop your skills as a manager. You will study with the best teachers and with really committed students that come from several sectors. Thanks to the part-time structure, you will be able to immediately practice what you've learnt in your own job, in addition you will build a solid network with many professionals from the best companies in the world.
---
Donatella
I studied Political Science and I've always worked in the communication sector. I chose to do an MBA to better understand the company I work for and its mechanisms, from the financial to the organisational side. At this particular moment in time, I decided to invest in myself, trust my potential and feed my hunger of knowledge and learning. I also wanted to develop my soft skills, and a class made of different professionals from all over the world is exactly what you need to improve.
---
My experience abroad
Alessia Radicioli, Business Manager in the Corporate Marketing & Business Strategy Office, BNL-BNP Paribas Group
Exchange destination: University of North Carolina at Chapel Hill, Kenan-Flagler Business School, USA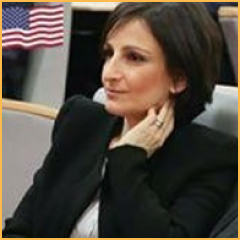 My experience abroad was really powerful, interesting and challenging.  I attended three courses: Global Marketing, that was more than a marketing course with a focus on innovation management and international development; Communication for Developing Leaders, and Groups and Teams Organisation, which truly complemented each other.   The full-time students were really hospitable, and the exchange students were cooperative and friendly. The city of Chapel Hill is people-oriented and at the same time it has an international environment. People there are really warm! I'll never forget them!
---
Francesco Panegrossi, Programme Manager at Domedica
Exchange destination: University of San Diego, USA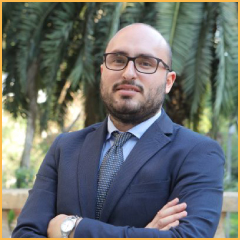 The experience was great! I had the opportunity to spent five months in San Diego, one of the most beautiful places in the US. I attended Problem Formulation & Decision Analysis, Marketing for Global Managers, Entrepreneurship, Business & Social Innovation and Business Environment in Asia & Pacific Ri. The city is wonderful, especially the neighbourhoods near the ocean.