With the patronage of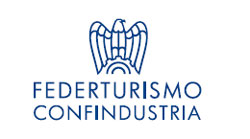 Following the rapid evolution of the job market and the growing request for profiles with versatile knowledge related to the fashion, luxury and tourism industries, Luiss Business School has launched the Master in Fashion, Luxury & Tourism Management which offers a modern approach and education, finalised in establishing the foundation for a professional career in these fields.
The programme balances managerial courses with more strategic and creative lectures. The managerial course will give candidates the knowledge necessary to manage firms operating in these industries; the strategic and creative lectures, on the other hand, are necessary to fully understand the dynamics underlying these fields.
The Master is divided into 3 majors:
The Master allows students to receive a general managerial education before beginning the specialized paths of each Major. All majors start with the foundation and core concepts of management, economics, marketing, and branding with a special focus on the Italian market. The choice of a specific major depends on students' interests and aspirations.
Why the Master in Tourism Management?
Tourism Management is a Major of the Luiss Master in Fashion, Luxury & Tourism Management
The tourism industry is expected to continue growing and increasing in economic relevance for the next two decades.  This growth will result in industry changes, more intense competition and new forms of cooperation among public and private actors as well as small companies and large international groups.
In this environment, the quality of human resources will be even more important for a company's success. It will require a mix of capabilities to exploit opportunities offered by technology, to build networks among different actors and assets and to create complex tourist products. The Master in Tourism Management will give you the tools to stand out in the sector, to create complex products, to develop new business models and to exploit the opportunities offered by technology.
And where better to study for a career in tourism management than at the Luiss Business School campus in the heart of Rome, one of the world's most visited cities.
Objectives
The Master provides students with 60 ECTS credits. It prepares professionals for the Tourism Industry, building technical and managerial knowledge to operate in the field.
Learning methods and key courses
Top managerial education
Combination of lectures and labs
Field project
Business fundamentals
Analytical tools in tourism
Electives in hotel management, culture, e-business and luxury 
Target audience
The Master is aimed at recent graduates degree from all disciplines willing to develop competences in the Tourism industry. Fluent English and personal motivation are required.
Scientific Director and Committee
Scientific Director
Matteo Giuliano Caroli, Full Professor of International Business, Luiss Guido Carli University
Scientific Committee
Paolo Boccardelli, Dean, Luiss Business School
Luca Pirolo, Head of Master Programmes, Luiss Business School
Giovanni Liberatore, Full Professor of Corporate Valuation, University of Florence
Alessandro Zattoni, Full Professor of Strategy, Luiss Guido Carli University
Antonio Barreca, General Manager, Federturismo Confindustria
Nicola Bellini, Director, La Rochelle Tourism Management Institute, Groupe Sup de Co la Rochelle