The proposal of the Luiss BS Records call focuses on the musical versatility of the contemporary generation. Through the selection of songs that range between different genres and styles, we want to highlight the artistic originality of the new talents.
The result of the initiative will consist in the production and publication of an EP containing seven tracks by seven different artists, that will be given the opportunity to express themselves by uniting different influences and musical visions in the same project.
The title "On Shuffle" refers to the concept of random playback: the songs of the EP, thanks to their variety, will therefore offer listeners the experience of reproducing tracks as if they were listening to a playlist in shuffle mode.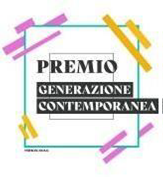 The competition brings to life a new field of cultural innovation, aimed not only at training but also at supporting and identifying young authors nationally and internationally.
All authors of Italian or foreign nationality – individually or in groups – who meet the following admission criteria can participate to the competition:
• have not completed the thirty-seventh year of age by the call deadline set for 30 June 2023
• for groups, only one member can have already turned thirty-seven years of age by the deadline of the announcement
Candidates can compete with only one song, necessarily unpublished, that must adhere to the theme of the competition.
The seven selected songs will be produced within the Luiss BS Records studio and the artists will be assisted in the production phase by professionals of the sector and supported by the students of the Master in Management of Creative and Cultural Enterprises – Major in Music Business of the Luiss Business School S.p.A.
The deadline for the submission of works nominated for the Award is set for 31 July 2023 no later than 12.00pm (Italian time).
Participation is free.
Please read the notice carefully.
ENG
Publication date
May 30 2023
Publication date
May 30 2023