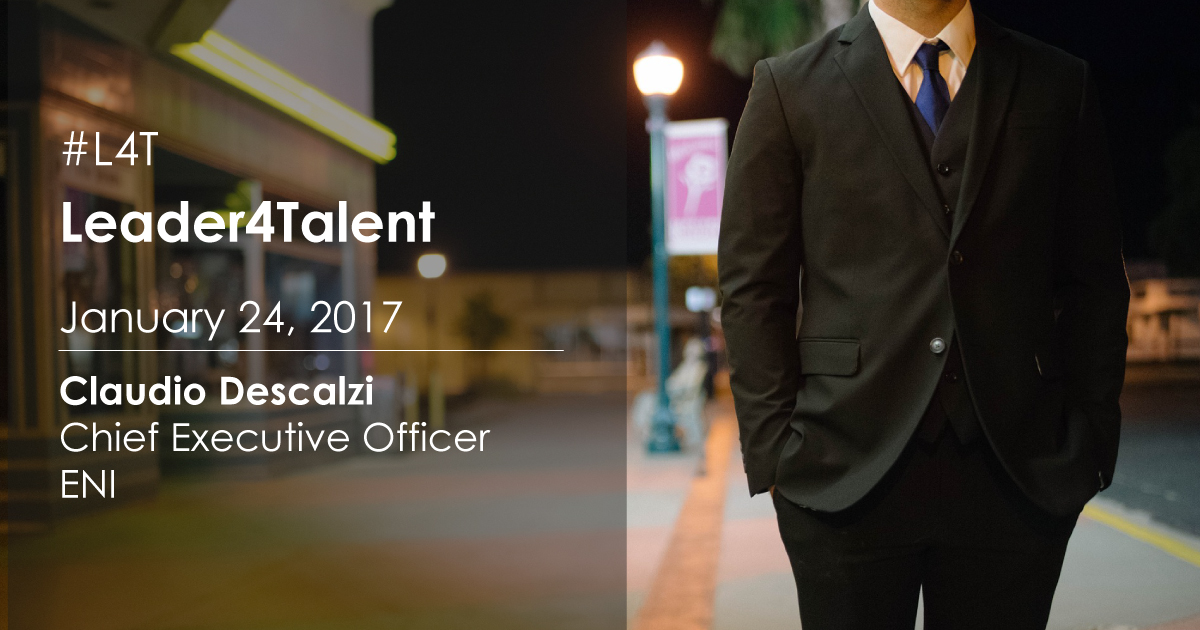 Leader for Talent (#L4T) is a series of meetings with speakers and testimonies from the corporate world. The meetings are strongly oriented to management best practices occurring in the companies in order to offer a very operational methodology. L4T is designed to enhance the meeting with business leaders of the main organizations, offering our students the experience of a debate that can enrich them in terms of professional and soft skills.
Claudio Descalzi has been Eni's CEO since May 2014. He is a member of the General Board and of the Advisory Board of Confindustria and Director of Fondazione Teatro alla Scala. He is a member of the National Petroleum Council for 2016/2017.
Born in Milan, he joined Eni in 1981 as Oil & Gas field petroleum engineer and then became project manager for the development of North Sea, Libya, Nigeria and Congo. In 1990 he was appointed Head of Reservoir and operating activities for Italy.
In 1994, he was appointed Managing Director of Eni's subsidiary in Congo and in 1998 he became Vice President & Managing Director of Naoc, a subsidiary of Eni in Nigeria. From 2000 to 2001 he held the position of Executive Vice President for Africa, Middle East and China. From 2002 to 2005 he was Executive Vice President for Italy, Africa, Middle East, covering also the role of member of the board of several Eni subsidiaries in the area.
In 2005, he was appointed Deputy Chief Operating Officer of the Exploration & Production Division in Eni. From 2006 to 2014 he was President of Assomineraria and from 2008 to 2014 he was Chief Operating Officer in the Exploration & Production Division of Eni. From 2010 to 2014 he held the position of Chairman of Eni UK.
The event is reserved to Students of LUISS Business School Masters.
09/11/2017
Publication date
January 9 2017
Publication date
January 9 2017