Leader for Talent (#L4T) is a series of meetings with speakers and testimonies from the corporate world. The meetings are strongly oriented to management best practices occurring in the companies in order to offer a very operational methodology. L4T is designed to enhance the meeting with business leaders of the main organizations, offering our students the experience of a debate that can enrich them in terms of professional and soft skills.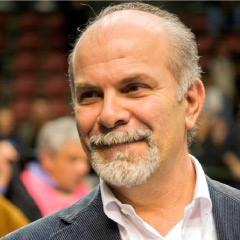 Paolo Bruschi is Deputy General Manager and Head of Human Resources, External Relations and Services Poste Italiane. Manager and advisor for a long time, with heterodox experience for many companies and Italian Institutions (including Emilia Romagna Region, Fininvest, Omnitel, Enel, Autostrade per l'Italia), he founded in 1995 Segest Spa, a public relations and communications company, who led for 20 years. In the '80s he was among the innovative figures of associations, international cooperation and human rights,  personal and professional passion that brought him to meet some great people of history as Nelson Mandela. For the same passion, he undertook many knowledge trips and many professional appointments (2012-2014, Director of the Institute for Italo-Vietnamese Relations).
The event is reserved to Students of LUISS Business School Masters.
21/11/2016
Publication date
November 21 2016
Publication date
November 21 2016