Luiss Business School presents the new Summer School designed for KAPSARC in "Economics of Energy and Environment" starting next July 9th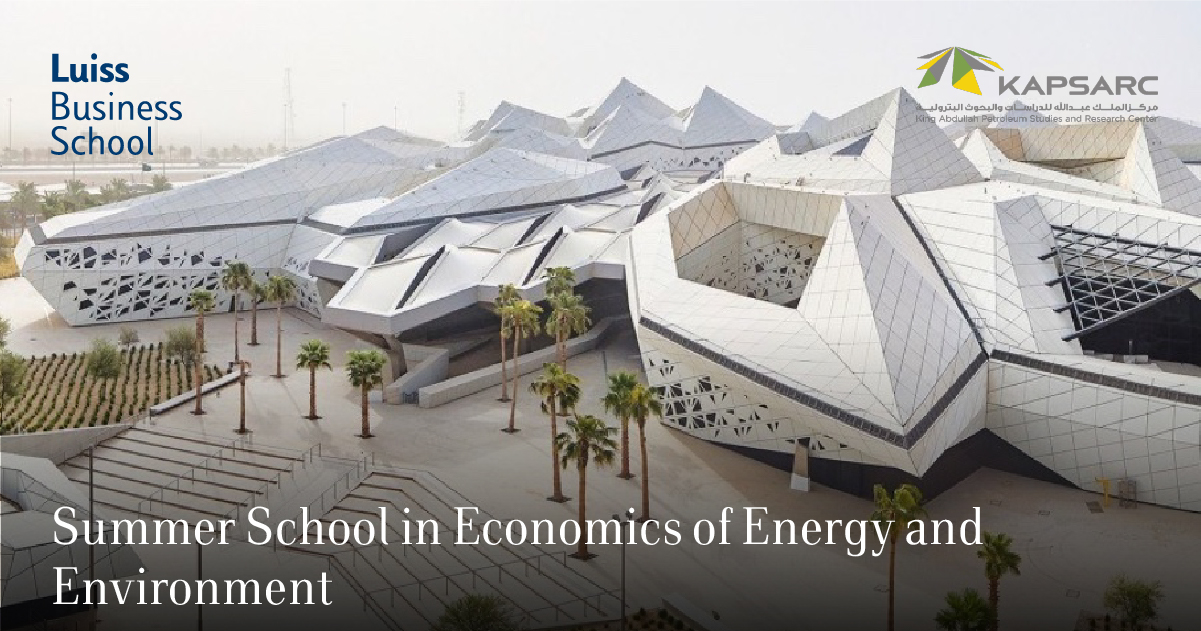 An initiative aimed at young graduates in economics, engineering and political science, who wish to explore the fundamental dynamics of the Saudi energy ecosystem and acquire the analytical tools necessary to understand it, with a method of empirical learning.
The intensive 2-week training course designed by Luiss Business School, aims to consolidate the technical-economic skills of recent graduates and will be developed thanks to a faculty composed of professionals and academics of the highest international profile, from Luiss Business School and the most prestigious European universities, prominent in the fields of economics-statistics, energy transition and environmental policies.
The King Abdullah Petroleum Studies and Research Center (KAPSARC) is an advisory think tank within global energy economics and sustainability providing services to entities and authorities in the Saudi energy sector. Through advisory services to the energy ecosystem, KAPSARC's experts provide day-to-day insights and updates using a multidisciplinary team approach to drive long-term value and deliver tangible results at scale. Kapsarc's strategic goal is to produce internationally recognized research, tools and data to impact global policymaking. Kapsarc Academy aims to enable and empower future global public policy leaders and professionals to positively impact society by equipping them with the skills they need to effectively realize the goals of Saudi Vision 2030. Kapsarc academy offers a variety of executive education programs in collaboration with leading local and global educational institutions, including Luiss Business School.
05/07/2023
Publication date
July 5 2023
Publication date
July 5 2023