Join the online event to discover Luiss Business School MBAs and find the best one to start your global career! Register now!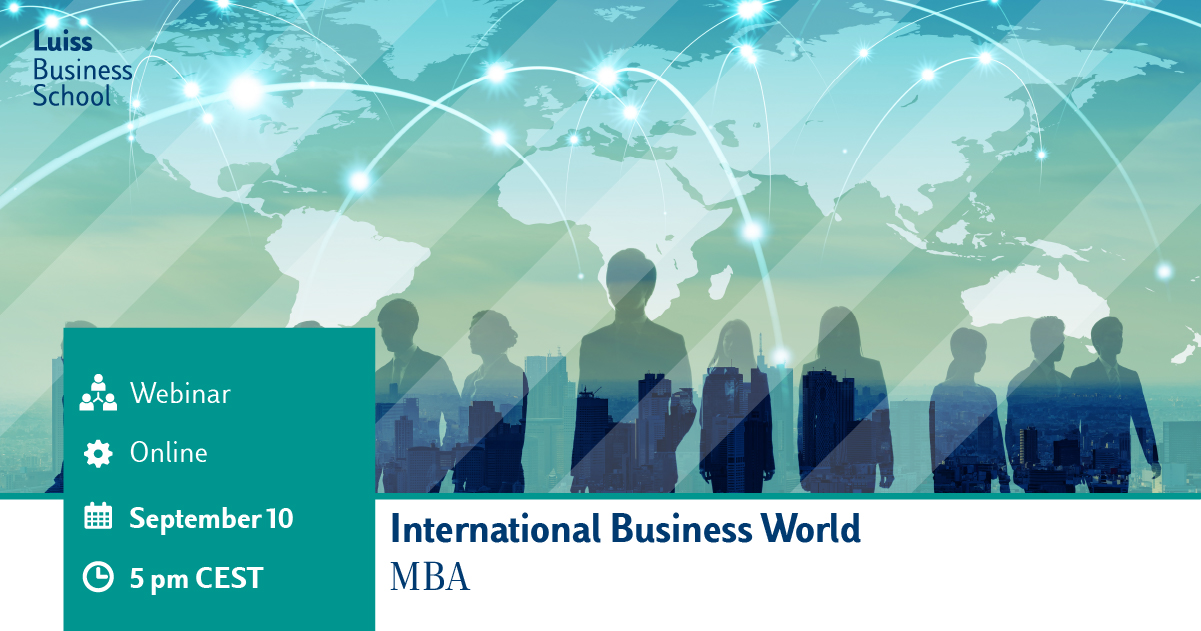 On September 10 at 5 pm CEST, don't miss the opportunity to join the online event dedicated to the International MBAs offered by Luiss Business School.
You will have the chance to learn more about the Full-time MBA, the Part-time MBA Rome and Milan edition and get your questions and curiosities answered about the differences among these programmes and the several possibilities offered by each of them.
The International Development Office will present the different international opportunities that participants of our MBAs can enjoy during their experience.
Next MBA starting dates:
The online event is free upon registration.
8/6/2021
Publication date
August 6 2021
Publication date
August 6 2021