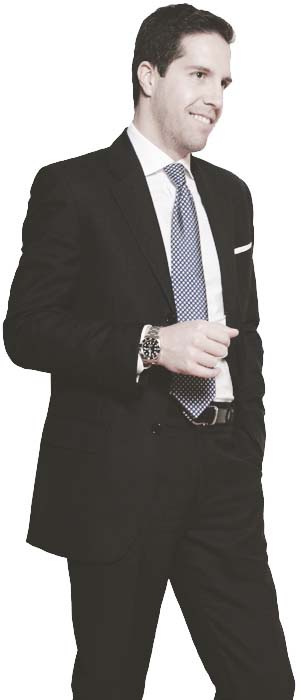 After the graduation in Telecommunications Engineering and 6 years' experience in ICT and Consulting (from the U.S. Department of State as Systems Manager to Avanade, the JV between Accenture and Microsoft, two years ago, I reached a crossroad in my career where I had to decide whether or not to invest on it. To date, I believe the choice to attend an MBA has radically changed my career path. It has given me the opportunity to enter a new sector (pharmaceutical) in a more stimulating and competitive role with greater responsibilities, compared to the past.
Before the MBA, I held a position of responsibility but less connected to the Business. Today I work for Novartis Vaccines & Diagnostics as IT Business Analyst/Business Consultant. I analyse IT demand from the Global Business Operations and Clinical Development acting as an interface between Business and IT worlds, facilitating development of solutions that satisfy regulatory requirements, adding value to the Company. Business strategy, Company objectives, procedures, Company organisation, all are concepts that I studied during the MBA, adding those to my technical background.
Being an expert in your field is not sufficient. You need to get a 360-degree vision of Company management. An MBA makes it possible for a technician to become a Manager. I would recommend doing an MBA in Italy, in particular if you want to continue your career in this country. The strong connection between LUISS Business School and national Companies is one of the key benefits you get. After four months, I received a proposal to hold a position in the Global Development IT as a Business Analyst.
Doing an MBA is a strong experience also from a human side. Every day you are challenged with lectures, seminars, group projects, constantly dealing with your colleagues: all these activities help you to become familiar with other people's mind-set that often come from other cultures, that had different experience from yours.
The LUISS MBA programme that combines theory and practice, joint to the great opportunity of doing at least a 5 or 6-month field project, makes the experience closer to the working reality, and pushes you to think "out of the box" and to go beyond the framework of conventional management. I've got a visibility over the Company that wouldn't have been possible with a briefer field project. I've started in Procurement Department managing Processes and Systems. After four months, I received a proposal to hold a position in the Global Development IT as a Business Analyst.