LUISS Business School - Sala delle Colonne - Viale Pola, 12 - 00198 Roma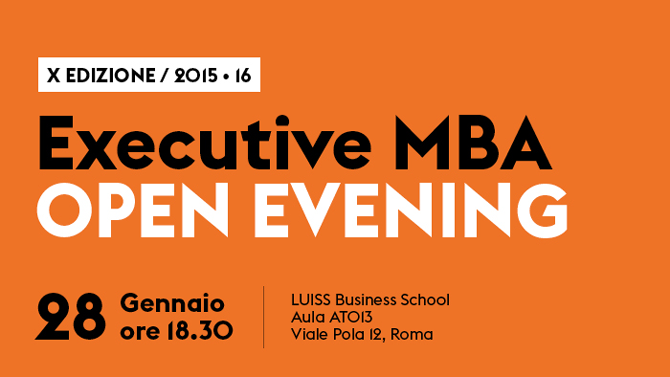 Thinking about boosting your career?
Participate at the Executive MBA Open Evening on 28 January 2015, and find out the new Executive MBA Programme 2015-2016 of the LUISS Business School. A unique opportunity to get to know in detail the Master and its players: teachers, alumni and potential fellow students.
Come visit the campus. We are waiting for you!
Date
January 28 2015 - LUISS Business School AT013, Viale Pola 12, Roma
Date
January 28 2015 - LUISS Business School AT013, Viale Pola 12, Roma