LUISS Business School - Sala delle Colonne - Viale Pola, 12 - 00198 Roma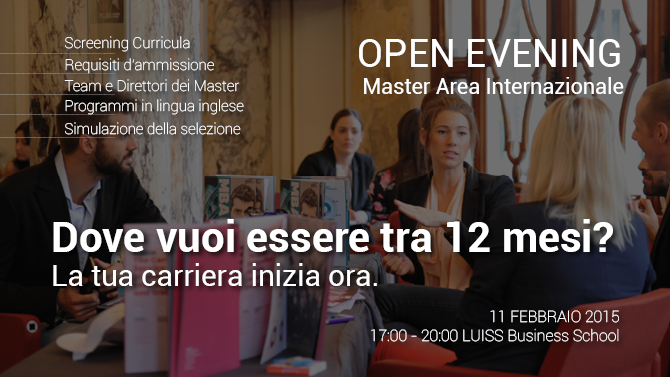 Boost your career with the Masters of the LUISS Business School International Area.
Plan your future, participate at the event on 11 Febryary 2015 in Rome (Italy), schedule your meeting with the Recruitment staff and don't forget your CV!
We will help you to choose the programme in line with your career goals.
Date
February 11 2015 - 17:00
Date
February 11 2015 - 17:00