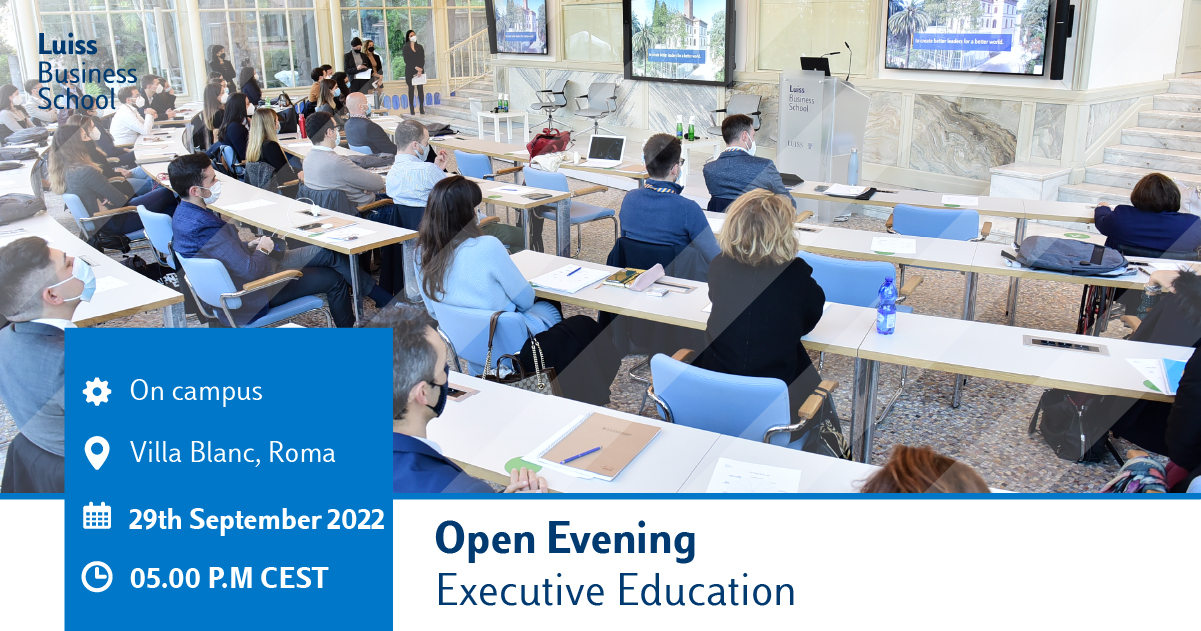 On 29 September 2022 Luiss Business School hosts the Executive Open Evening to present the Executive study offer at the Campus in Rome.
A great way for prospective students interested in pursuing an Executive Programme to find out about the contents of this growth path and the formats available.
WHEN: 29th September 2022 from 05.00 pm – 07.00 pm CEST
WHERE: Luiss Business School, Villa Blanc Campus, Via Nomentana 216, 00162 Rome; Sala degli Specchi.
Registration is required.
Publication date
September 9 2022
Publication date
September 9 2022