The Impact of Covid-19 on Marketing trends and strategies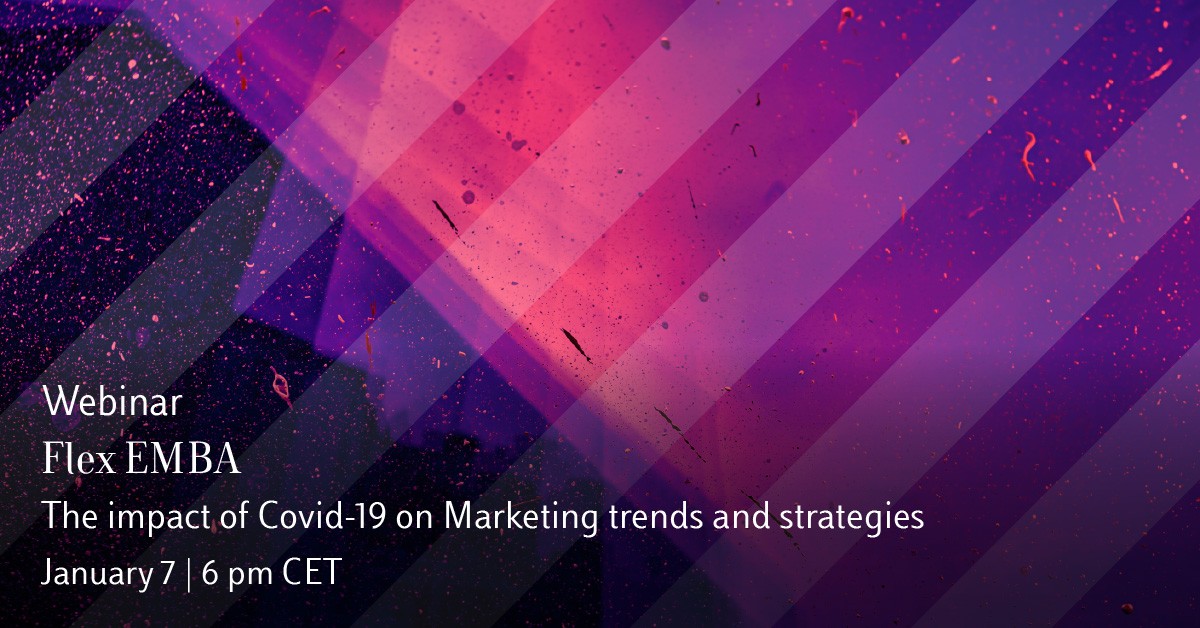 On Thursday, January 7, 2021, at 6.00 pm CET we invite you to join the online presentation of the Flex Executive MBA, the new programme of Luiss Business School starting in February 2021.
The Flex EMBA is an 18-month programme entirely taught in English designed for executives, managers and entrepreneurs who want to combine online lessons, digital and face-to-face networking opportunities with senior professionals and a global perspective thanks to an international learning experience and a Study tour abroad.
Attending the webinar will offer you the chance to discover how the contents of the Flex EMBA gives you the competencies to face the challenges of present and future business.
You will virtually meet Danny Abramovich, an experienced marketing specialist, lecturer, consultant, entrepreneur and part of the International Faculty of Flex EMBA who will discuss on the impact of the pandemic on B2B and B2C Marketing explaining also the great marketing-related takeaways of Covid-19, one of which is the Flexibility.
The MBA coordinators during a Q&A session will provide participants with information about the programme structure, the selection process and the scholarships available.
All the connected participants who wish to proceed with the selection process of the Flex EMBA can benefit from the application fee waiver.
The online event is free upon registration.
12/4/2020
Publication date
December 4 2020
Publication date
December 4 2020