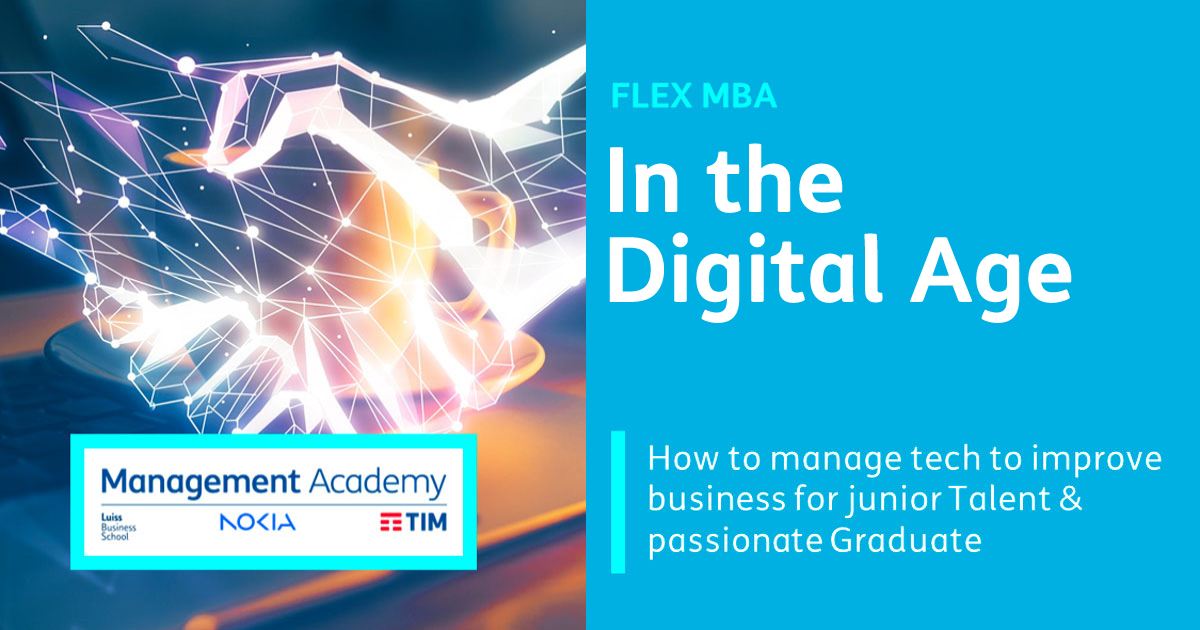 Luiss Business School, in collaboration with TIM and NOKIA, is pleased to announce the Flex MBA In the Digital Age, a training program designed for professionals and entrepreneurs who need to enhance their business and expand their network with specific skills in innovation and technology.
The Flex MBA, starting in September, represents a transformative journey aimed at addressing the challenges of the digital world.
Based on the Luiss Business School's MBA model and the extensive expertise of partners TIM and NOKIA, the Flex MBA aims to promote the personal and professional growth of participants by delving into topics of innovation, digital transformation, and the application of cutting-edge technologies within companies. The program also aims to develop an entrepreneurial mindset and a new managerial culture that empowers professionals to lead change in their respective industries.
The Flex MBA consists of 21 courses conducted in English and offers the flexibility to engage in activities both in-person and online, allowing individuals to balance study and work, making it ideal for those who want to accelerate their career path.
Applications for the Flex MBA in The Digital Age are now open.
Download the brochure for more information.
Publication date
July 5 2023
Publication date
July 5 2023