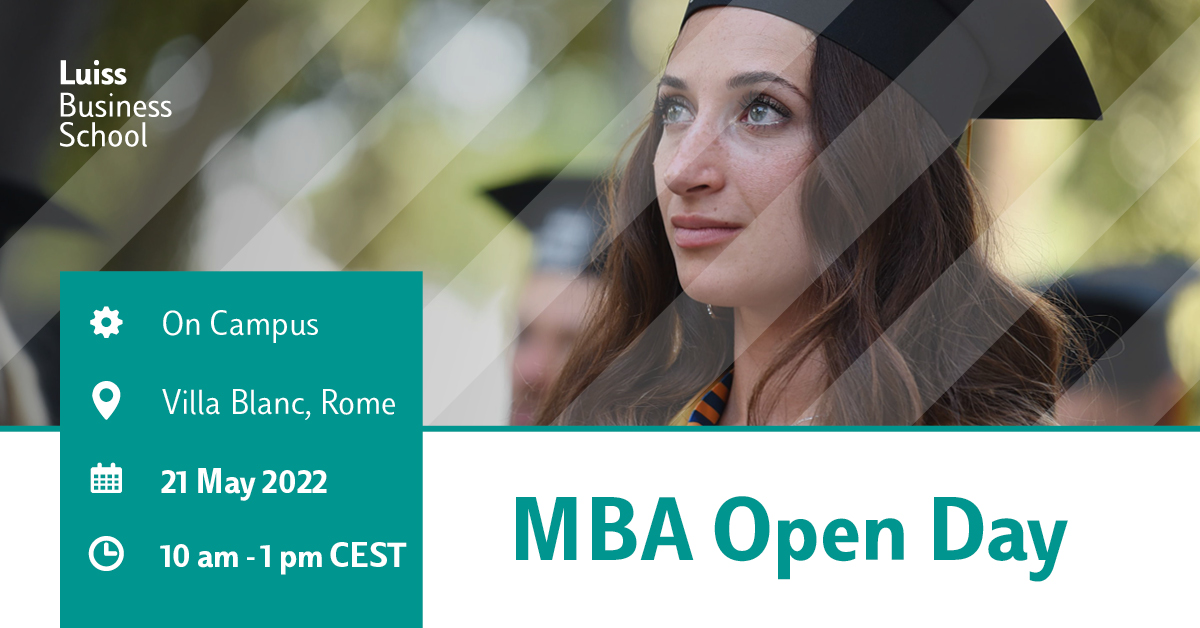 Luiss Business School opens the doors of its Campus in Rome for those who want to learn more about all MBAs starting in 2022.
A great way for prospective students interested in pursuing an MBA to find out about the contents of this growth path, the formats: Executive, Full-time, Part-time, Online, On Campus or Blended and the two hubs where the programmes are delivered: Rome and Milan.
The on-campus event allows candidates to take part in a Masterclass on Women leadership @work in the innovation ecosystem, meet MBA alumni, get to know the coaches and career advisors and take part in one-to-one orientation sessions with the MBA Coordinators and the Recruitment Staff.
WHEN: 21 May 2022 from 10.00 am CEST
WHERE: Luiss Business School, Campus Villa Blanc, Via Nomentana 216, 00162 Rome
AGENDA & SPEAKER
10.00-11.00 Presentation of MBA programmes held by Maria Isabella Leone, MBA Academic Coordinator
11.00 – 11.45 Masterclass held by Lorenza Morandini, Adjunct Professor Supply Chain & Innovation, Luiss Business School
11.45-12.00 Q&A Session
12:00 – 13:00 One-to-one orientation sessions
Registration is required.
5/6/2022
Publication date
May 6 2022
Publication date
May 6 2022