The MBA can be more affordable than you think.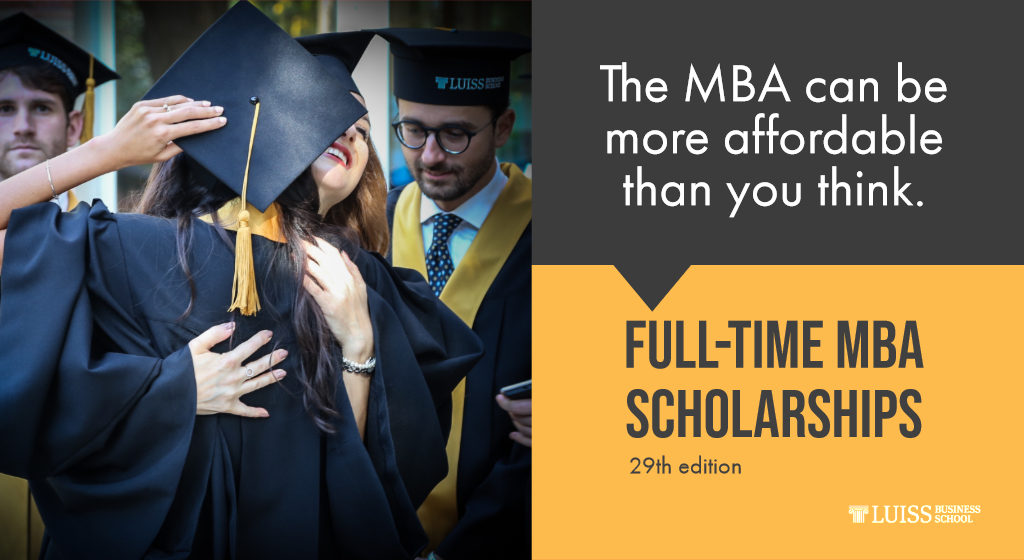 Finding the financing to attend an MBA can be a tough issue to address. LUISS Business School is offering a various range of scholarships with different amounts for candidates with an outstanding profile.
The MBA scholarship policy is simple and there are no lengthy financial aid application forms to complete.
The future of business is inter-connected, fast moving, complex and uncertain.  Mastering that world means learning to lead, to develop human skills of creativity, empathy and resilience and blending them with a deep knowledge of entrepreneurship, innovation and fundamental business knowledge. All of this and more is on offer in the full-time MBA at LUISS Business School.
If you want to drive change as new business leaders, the LUISS MBA offers the next step to your future.
For more information please write to mba@luiss.it or call (+39) 06 85 22 2320/ 5574.
2019/03/18