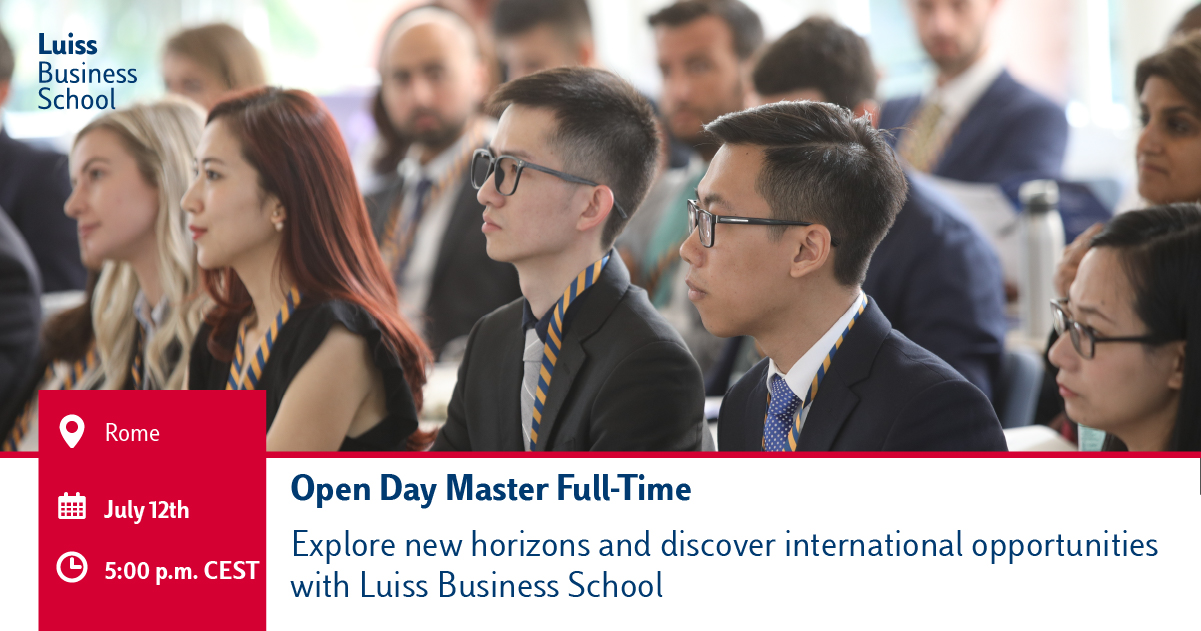 Taking part in an international exchange experience during your academic journey, is a key element for personal growth and professional training. It stimulates language and social skills, encourages the sharing of ideas, best practices, and experties, and contributes to the development of an international business-oriented network.
The many international mobility programs offered by Luiss Business School express its commitment to provide a global learning environment. The Exchange Program allows students to immerse themselves in a study period abroad at one of 50 partner universities and earn a Double Degree either at Luiss Business School or at one of the network's prestigious academic institutions, such as Laval University in Canada and Nagoya University of Commerce and Business in Japan.
All this will be at the center of the Open Day on Wednesday, July 12th, dedicated to the presentation of Full-Time Master's degrees in the beautiful setting of Villa Blanc, in Rome.
Participants will have the opportunity to get a closer look at the educational offer of more than thirty programs available in four hubs (Rome, Milan, Belluno, Amsterdam), in English or Italian.
During the event, it will also be possible to meet with the coordinators, the recruiting team and the career service to get information on the admission process, costs, facilities and placement.
Registration is required to attend.
Publication date
June 26 2023
Publication date
June 26 2023