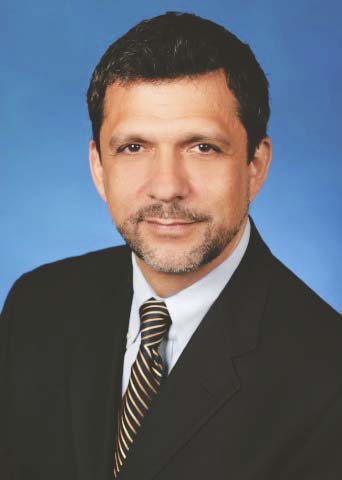 Orlando Ayala, Corporate Vice President and Chairman, Emerging Markets of Microsoft, will meet students at LUISS Business School on next 3rd November, at 11:45 am for a speech about the strategic partnership that he signed with Florentino Pérez, Chairman of Real Madrid C.F. at the Santiago Bernabéu Stadium.
Orlando Ayala will talk about the full commitment of Microsoft to ensuring that people from across the world can make the most of each moment of their lives. Amazing things can happen by providing people with the right tools, just when they need them in order to interact, create or share everything they can imagine.
Ayala will focus on the amazing Real Madrid case related to the full digital revolution of the club. This new era translates into an unprecedented personalized experience for supporters that will allow millions of fans from all over the planet to enjoy their passion for Real Madrid anywhere, anytime and on any device.
The fans of the club are the real stars of the agreement. Ayala will tell how they built a digital platform that is revolutionizing the way in which Madridistas can follow their team and share their passion for the club. Through cutting-edge technologies, supporters of Real Madrid will be able to access experiences, content and exclusive digital services, either at the stadium, at home or in any other location.
A host of online services will provide an enriched experience for watching matches. For instance, supporters of the club will be able to access the stadium virtually, before, during and after each game, selecting the content they want to see when they want to and where they want to see it. The aim of this technological initiative is to make Madridistas the real stars of their own experience by allowing them to view and consume the content they want and also create and share it with their friends on social media and other digital channels.
The event will take place on November 3rd, at LUISS Business School – Viale Pola 12, in the MBA class. It will start at 11.45 am and it will finish at 12.45 with a Q&A session when the students will have the great opportunity to interact with Orlando Ayala.
Publication date
October 29 2015
Publication date
October 29 2015