Meeting with the MBA director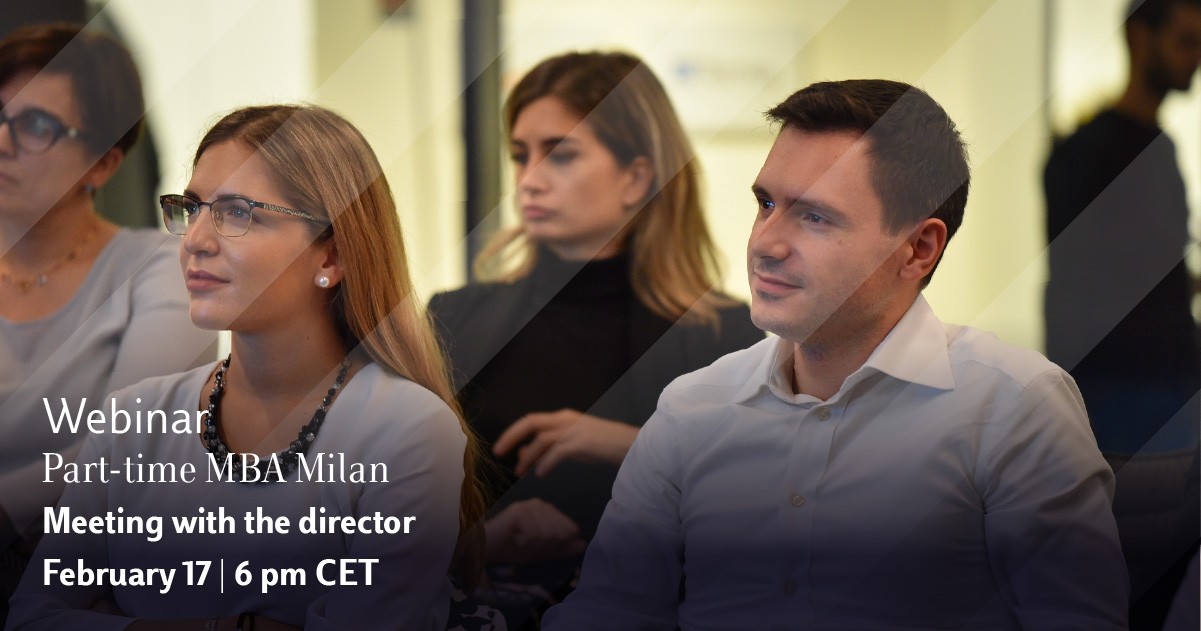 On Wednesday February 17th at 6 pm we invite you to attend the presentation of the Part-time MBA Milan, the international master of Luiss Business School which in 16 months in weekend format provides professionals, managers, startuppers and entrepreneurs with innovative and digital managerial skills.
During the meeting you will meet the program director, Professor Valeria Pardossi who, during a Q&A, will answer all your questions and curiosities and provide you with more details, insights and suggestions to participate in the next edition of the MBA.
The MBA Staff will also be present to give you information about the admission process and the scholarships available for the next edition starting on November 12th, 2021.
You can attend the session both online, and in person, at Milano Luiss Hub – Via Massimo D'Azeglio 3, unless otherwise stated by the national disposals on the matter.
2/7/2021
Publication date
February 7 2021
Publication date
February 7 2021