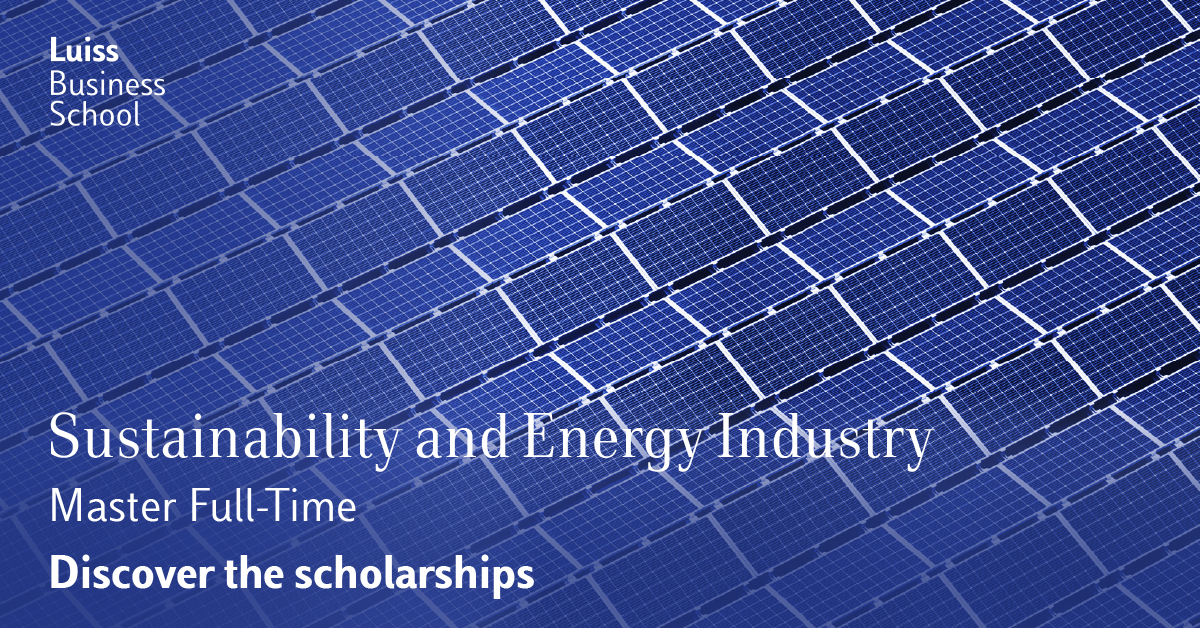 The topic of sustainability in the energy ecosystem is at the centre of the economic and social scenarios worldwide, highlighting the need of effective actions to face the complexities of the sector and the crucial environmental issues. Because of that, it is essential that young talents interested in entering this industry acquire cutting-edge competencies and have a well-grounded understanding of a variety of elements, both theoretical and practical.
The Master in International Management – Major in Sustainability & Energy Industry, offered by Luiss Business School in partnership with Iren, Terna and Tirreno Power and other main companies of this sector, aims at providing the competences to operate in this complex system.
Through lessons, case studies, group work sessions, and a high-level faculty of both academics and professionals, students will better understand industry-focused concepts such as the technologies and financial modelling for Energy, the management of renewable sources of Energy and geopolitical challenges resulting from this sector. Moreover, they will participate in advanced courses with a more practical approach on managing risks, taxation, growth and retail strategies in the Energy industry.
The one-year Full-time Master, entirely in English, will kick off on September 27, 2021 at Luiss Business School Milan Hub, a place focused on innovation and future. Students will have the possibility to take part in international experiences and benefit from a personalised Career Service that will support them in their search for internship opportunities.
Partners like Iren, Terna and Tirreno Power give our students the unique opportunity to earn scholarships and get work experience that enriches their professional profiles.
To learn more about the programme and the available scholarships and facilities, download the brochure or contact us at the number (+39) 06 8522 5302 or email address master@luissbusinessschool.it.
6/3/2021
Publication date
June 3 2021
Publication date
June 3 2021