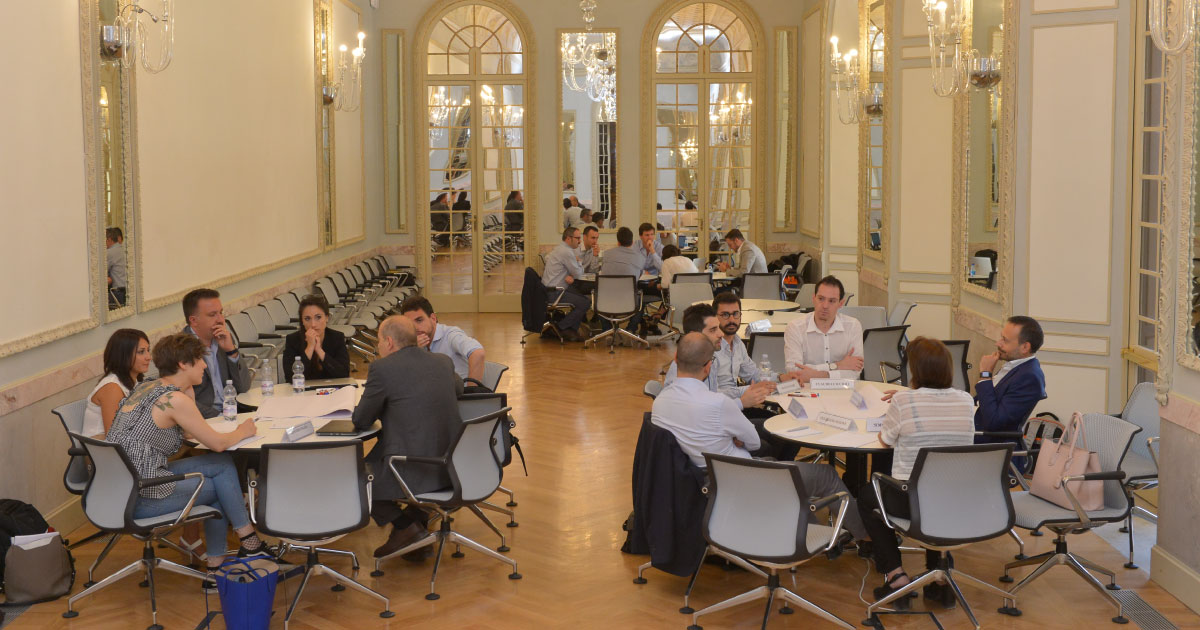 On June 9, the kick off meeting of the Field Project Work of the LUISS Part time MBA students. A conclusive challenge of this advanced training and career path entirely taught in English, which allows students to elaborate a business consulting project working side by side with employers.
Giancarlo Mazza, Head of Marketing Large & Top Offer WIND|3 will be supporting a team of LUISS Part time MBA students in realizing a strategic Marketing Plan for Large Enterprise Segment in Telecommunications industry with specific focus on ICT and new technologies trends. Starting from market segmentation and competition analysis, the project engages students to provide a strategic-medium term recommendation for WIND|3 through a SWOT analysis and WIND|3 positioning evaluation. As Giancarlo Mazza stated: "With this project WIND|3 confirms its willingness to drive digital transformation in B2B using also competencies and skills coming from executive educational program".
This innovative learning experience – based on a pragmatic approach – aims to develop students' knowledge, skills and attitudes facing real problems and proposing real solutions to business related issues.
Thanks to the guidelines and the suggestions shared directly by a top leader in the industry, the field project is a unique opportunity for the students to deepen how a distinct sector performs and consequently realize the skills to improve for their own career path.
19/06/2017