The MBA community discusses future key trends and challenges with CEOs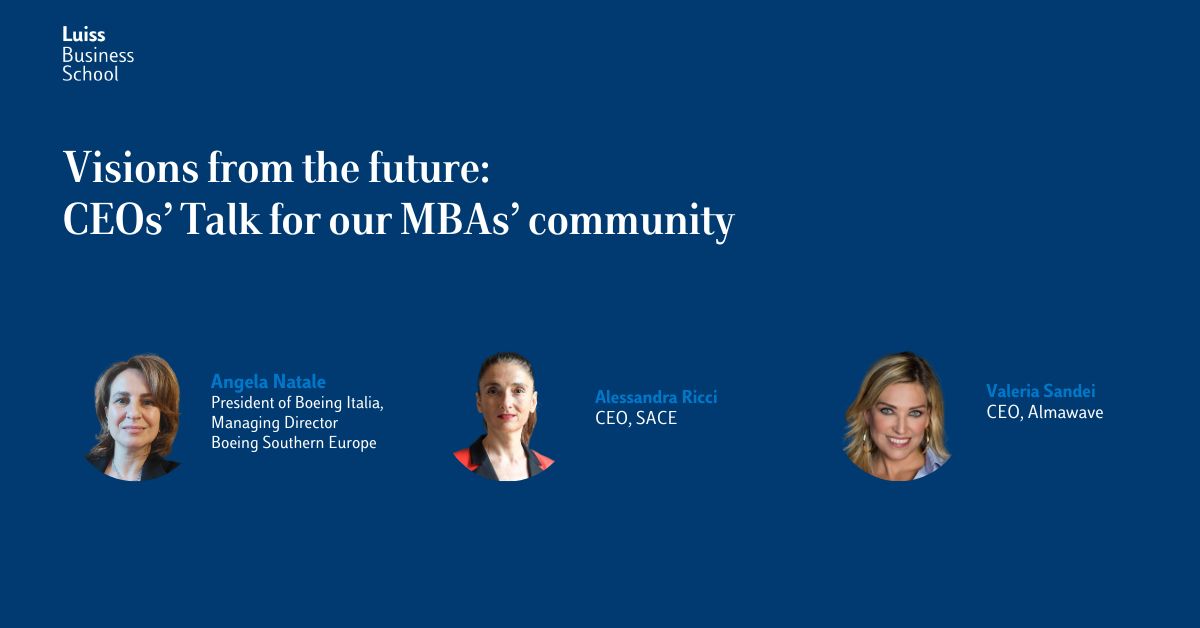 Villa Blanc will host an unmissable event on Friday, September 29th, at 6:00 p.m.
The future of the Business will be discussed with the main actors of today's industries' management: Chief and Head Of leading companies will be at the disposal of our MBAs' community for discussing key components of emerging markets and businesses.
In this occasion, we will present our MBA portfolio, for those who want to be the leaders of the future.
SPEAKERS
Angela Natale, Chief Executive Officer, Boeing Southern Europe
Alessandra Ricci, Chief Executive Officer, SACE
Valeria Sandei, Chief Executive Officer, Almawave
AGENDA
6 p.m. Participants' arrival
6:15 p.m. Welcome and participants registration
6:30 p.m. – 8 p.m. Talk
8 p.m. Networking activity
The event Visions from the future: CEOs' Talk for our MBAs' community is part of Beyond the Talks series, the cycle of meetings that not only allows participants to enrich their knowledge in the fields of interest, but also offers the opportunity to expand their professional network with industry experts and potential mentors.
Registration is required to attend the event.
01/09/2023
Publication date
September 1 2023
Publication date
September 1 2023