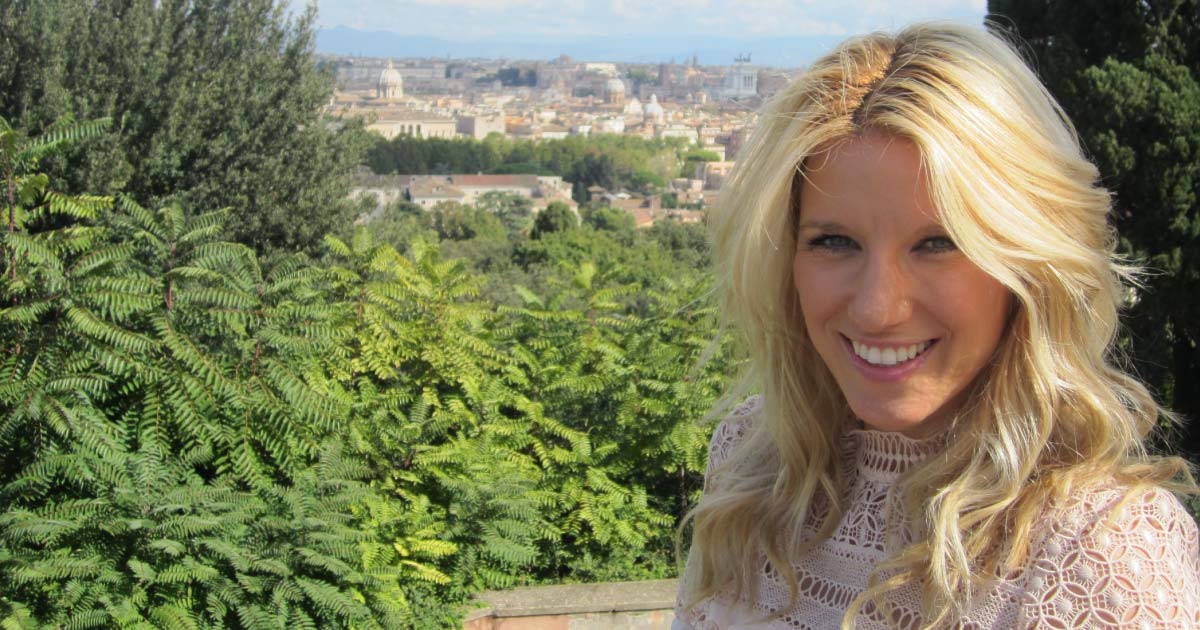 MBA 2016
Natasha Kuzmanovic has a dream to join a European fashion apparel company. Building on 11 years' experience, most recently as Director of Merchandising at the University of Southern California (USC, one of the largest NCAA teams in the United States), the LUISS MBA is preparing her with the business, industry and cultural skills to make this transition.
"Once I started considering the possibility of moving to Rome, I began to research schools in Italy. Through word of mouth I learned that LUISS has an unparalleled reputation in the Italian business community. From the beginning it was apparent that being associated with LUISS carries a lot of weight in Italy, especially in Rome. This was the driving factor in my decision making process."
As an American living in Rome, Natasha appreciates the hard-working and balanced lifestyle.  "Living in Rome is a unique experience that combines magnificent art and history with the modern world. The lifestyle in Rome replicates this model of time standing still and dynamic progress.   People are eager to work hard as well as to slow down and enjoy a good meal or time with friends. I find this balance very refreshing after living in United States, where the emphasis is more often on work than anything else.  My experience in Rome has been that we get everything accomplished, and we hold each other accountable, while respecting the boundaries and the need for personal life."
The program elements that make a difference for Natasha are the structure, complex problem solving and class diversity.  "The program is well-structured because it provides a good balance of a strong academic foundation with practical knowledge. As a class, we are challenged to solve complex problems, to think critically, to connect the dots and to get out of our comfort zone.
The class diversity is an incredible advantage. Different backgrounds, education levels, skill sets and experiences contribute to dynamic and challenging discussions and help maintain high standards. We learn as much from each another as we do from professors.  The class profile is high quality, and we are constantly raising the bar higher. For example, our presentations have gone from basic, simple, and uncertain to elaborate, comprehensive, engaging and creative works of art.
The LUISS MBA has been an invaluable experience for me. It has changed my life for the better, and I feel confident that I can succeed in the job market. I started this program hoping to get any job and now feel the ball is my court, and I can go after my dream.  Taking a year to attend the LUISS MBA program is changing the playing field for my entire career."