Energia e infrastrutture per il rilancio del Paese: un webinar con Paolo Gallo, CEO Italgas
RIVEDI IL WEBINAR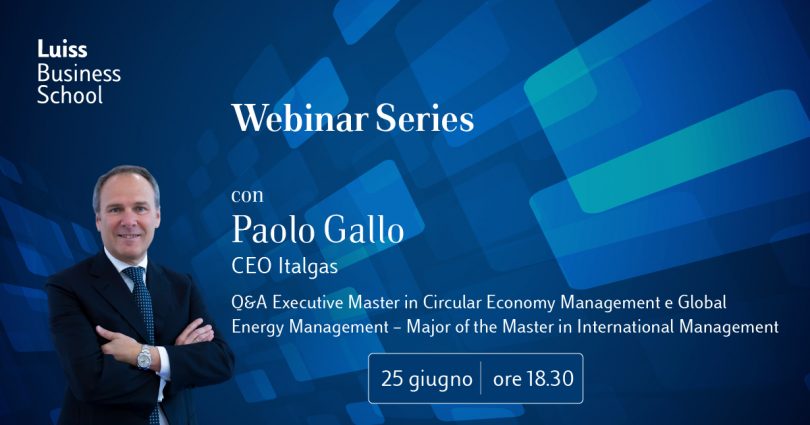 Il 25 giugno alle 18:30 si terrà un nuovo appuntamento della serie di webinar targata Luiss Business School con Paolo Gallo, CEO Italgas.
Paolo Gallo analizzerà il ruolo di energia e infrastrutture per il rilancio del Paese.
Durante il Q&A che seguirà il Virtual Panel, partecipanti e relatori potranno interagire attivamente sulle tematiche discusse e sulle possibilità di sviluppare competenze manageriali utili per gestire i momenti di trasformazione attraverso l'Executive Master in Circular Economy Management e Global Energy Management – Major of the Master in International Management.
Per partecipare al Webinar è necessaria la registrazione.
12/6/2020 
Data pubblicazione
12 Giugno 2020
Data pubblicazione
12 Giugno 2020