Luiss Business School - Villa Blanc - Via Nomentana, 216 - 00162, Roma
November 30, 2019 | 10:00 am – 01:00 pm
WEEKEND MBA OPEN DAY 
Creativity and Innovation: The Soft Skills to drive change
Companies have an increasing need for people able to manage change and propose innovative solutions for business. That is why managers and entrepreneurs should develop a set of cross-cutting soft skills that help them "see differently". Curiosity, critical thinking, creative approach and a creation of a professional network are among the most required by today's managers.
If you are thinking of refreshing your skills to become a driver of innovation and  grow inside your company, do not miss the chance to attend the Open Day on Saturday, November 30, 2019  at 10:00 am where you will learn more about our weekend MBAs, the programs designed by Luiss Business School to be your platform for a new business thinking: the Executive MBA (taught in Italian) and the Part-Time MBA (taught in English). At this event you will also take part in a Business Talk on the topic "Creativity, Innovation and Resources" held by Jose D'alessandro, Adjunct professor at Luiss Business School and previously manager of international brands including Coca-Cola, Sprite, Knorr, Pirelli, Dunlop, Vespa, and Moto Guzzi.
At the end of the Open Day, the Luiss MBA staff will be with you for one-to-one information sessions to provide you with programme insights and the selection process.
The event will take place in Rome at the stunning Villa Blanc.
For more information write to mba@luiss.it.
AGENDA
10:00
Registration and Welcome Coffee
10:30
Presentation of the Business School
11:00
Business Talk with Jose D'Alessandro
12:30
Focus on MBA programmes
13:00
One-to-one information sessions
---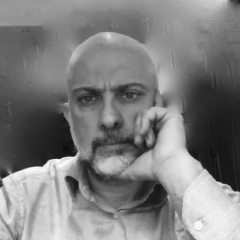 Keynote Speaker
Jose D'Alessandro
An executive turned entrepreneur with a passion for knowledge sharing and teaching. 25+ year worldwide business experience and 15+ teaching in prestigious organizations from MBAs to Executive development programs.
Practitioner of Strategy, Innovation and Marketing both in his own companies and for his customers.  
Date
November 30 2019 - 10:00 am - 01:00 pm
Date
November 30 2019 - 10:00 am - 01:00 pm