A very stimulating talk took place on April 10, 2018 when the students of the Master of Fashion & Luxury Management met Michele Consoli, Head of Communications of Talarico Cravatte. Lucia, student of the Master, shared with us the most interesting aspects of this successful "Made in Italy" company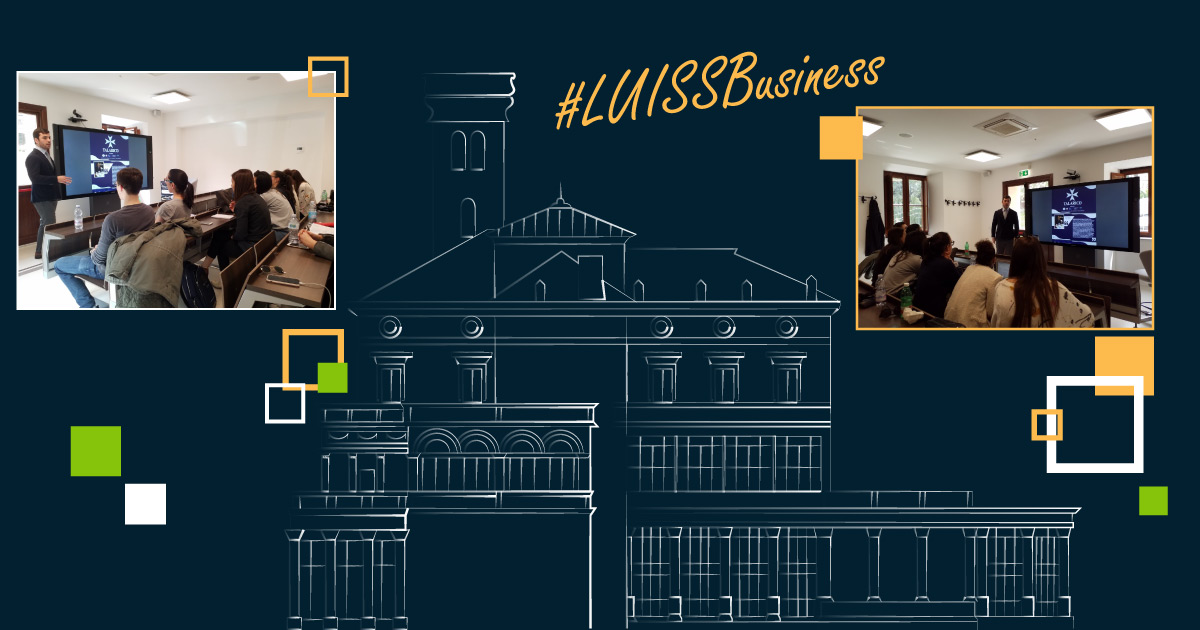 Michele Consoli, the very young marketing and Communications Manager of Talarico, explained to the Fashion and Luxury Management class the aspects of working in a truly "Made in Italy" company, and how to survive in this global, fast-growing industry.
After a brief explanation of the authentic history of the company, Mr. Consoli gave us an overview about the tie market in Italy, a very niche area but that still has a high demand, about the main competitors, and their business model, which is both B2C and B2B. It was very interesting to know that Talarico is not only focused on ties anymore but it also expanded in foulards for women, an expansion driven by one simple but very essential principle: consistency. Indeed these products are perfectly consistent with the main offer, and above all, they are made with the same material of ties, silk. They are not interested in a larger expansion so far, what they want is to stay focused on their main product offering the best quality.
He explained why their products are so unique, highlighting their handcrafted details, results of an excellent craftmanship work.  Thanks to this we were able to understand why the most powerful men in the world (Presidents, politicians, CEO, ambassadors) want to wear Talarico ties.
Moreover, he shared a relevant focus on the marketing and communication strategy of the firm, based on a strong storytelling and characterized by the fact of preferring print advertising instead of digital one, in order to be more credible and increase the customers' trust. The preference of this channel is also due to the type of target they aim to (+30 years old). However, the company has its own e-commerce, and all the most influent social media, such as Instagram and Facebook, this latter is the most relevant for them.
Talarico represents a really "upstream" company, which is not interested in offering too many categories of products, or invest too much on Instragram advertising, they simply want to go on offering excellent and unique products, that can satisfy even the most demanding customers, 100% Italian qualities that make Talarico well-known and appreciated all around the world.
---
This article was written by Lucia Zanone, student of the Master of Fashion & Luxury Management 
24/04/2018