Join the Webinar to discover all the details of the next edition of the Full-time MBA and explore the wealth of international opportunities. Register now!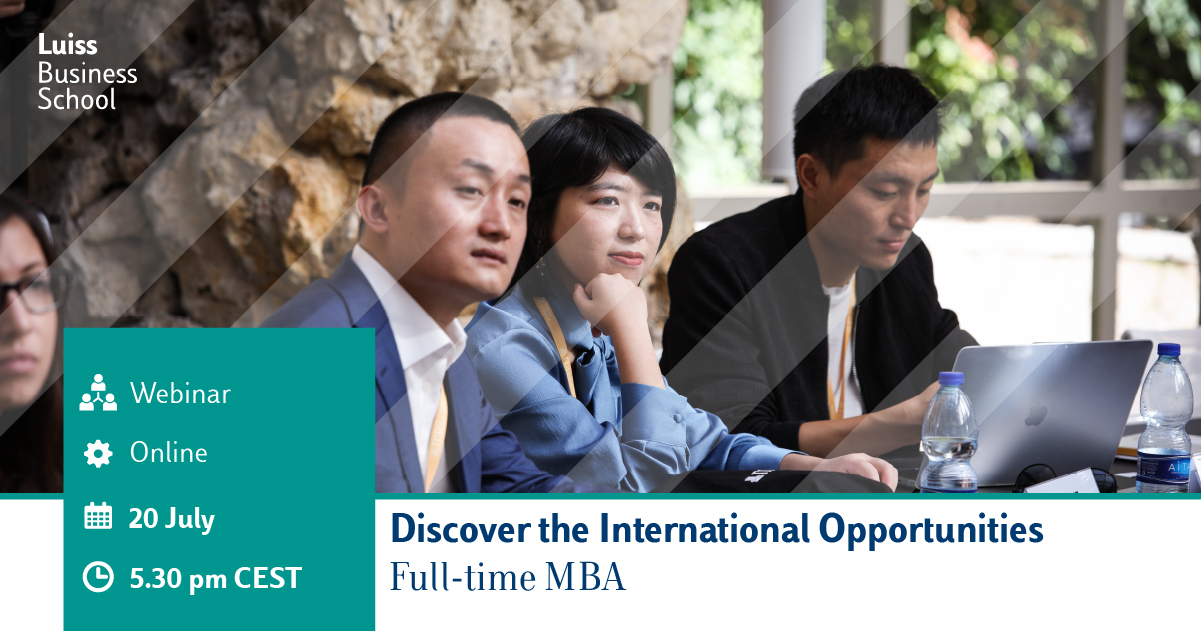 On July 20 at 5.30 pm CEST Luiss Business School invites you to join the online presentation of the Full-time MBA and learn more about the 2021 edition starting next October. A 12-months challenging and stimulating programme for young professionals willing to give a boost to their career and become global leaders. An intensive journey that will allow professionals with at least 3 years of work experience to enrich their curriculum, widen their network and reach new career possibilities.
During the webinar, it will be possible to dive deeper into the programme with the testimony of a former MBA student and with the Full-time MBA Director, Prof. Cristiano Busco.
Moreover, the International Development Office will also share interesting insights on the international experiences that the students can live.
It will be possible to ask questions during a Q&A session.
The online event is free upon registration.
7/8/2021
Publication date
July 8 2021
Publication date
July 8 2021