New opportunities start with you!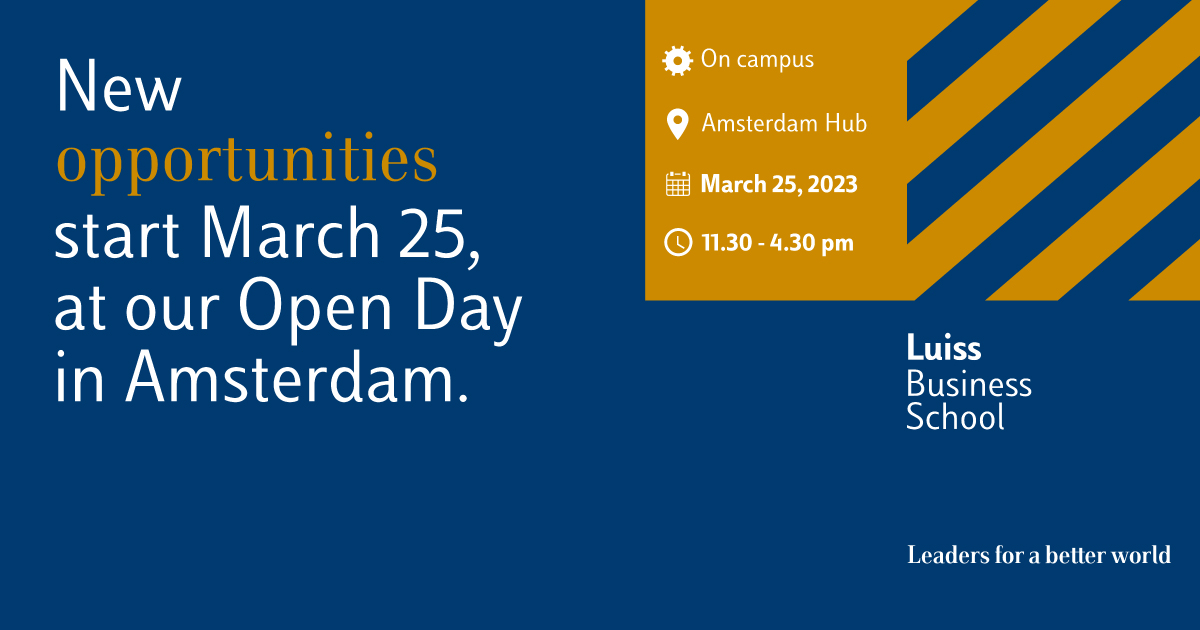 Are you looking for an enriching international experience to boost your career opportunities?
New learning methodologies, international faculty, networking, and job opportunities are what Luiss Business School aims to provide you with.
But beware everything new starts with you, so visit us at the Amsterdam Hub ask questions, and participate in our coming master classes to get a taste of what awaits you:
We are looking forward to meeting you at our Open Day!
When?
Saturday, 25 March 2023
What time?
From 11.30 am to 4.30 pm
Where?
Luiss Business School – Amsterdam Hub – Nieuwe Herengracht 103 – 1011 RZ Amsterdam
Fill in the form to confirm your presence.
Publication date
February 22 2023
Publication date
February 22 2023