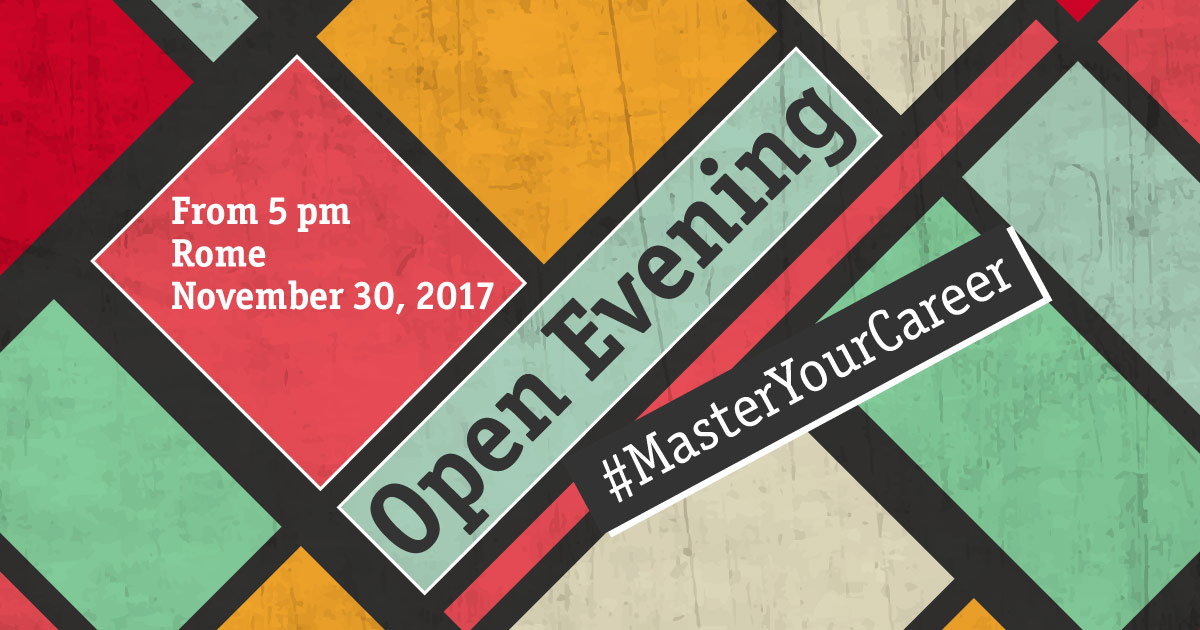 On November 30, from 5 pm the next LUISS Business School's Open Evening session. A Masters orientation initiative and gathering to discover #LUISSBusiness academic offer and develop your own career.
Meet the Coordinators and the Directors of programs, through the interviews with the Career service, the simulations of the admission tests, realizing LUISS Business School's network and partners, you'll have the chance to get to know the opportunities of professional growth that each Master and MBA program reserve in a direct and detailed way.
A conscious choice is the first step to pursue a successful career: register and participate to LUISS Business School Open Evening!
We invite participants to bring an updated version of their CVs.
The event is open to the public, for organizational purposes, please register in the link below.
09/11/2017
Publication date
November 9 2017
Publication date
November 9 2017