Join us on February 8, at LUISS Business School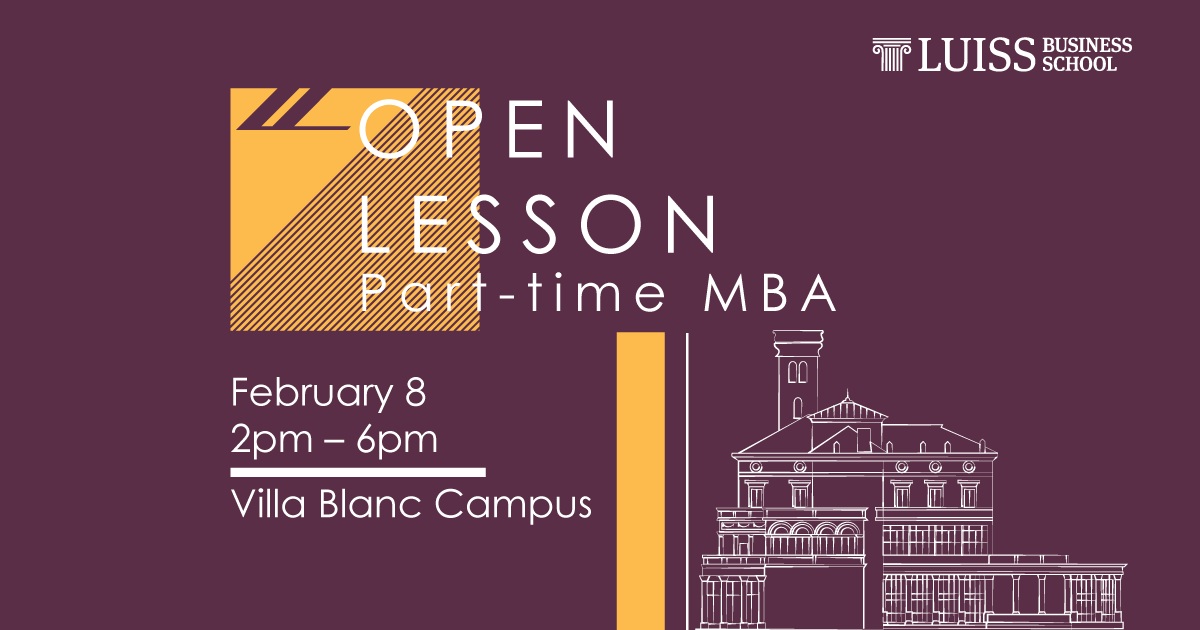 Are you curious about our Part-time MBA programme? Would you like to join live and in person one of our lessons? On February 8, at 2.00 pm you will have the chance to actually experience a lesson of the course in "Corporate Strategy" with Prof. Krause as a part of the current Part-Time MBA programme.
Prof. Ryan Krause is an associate professor of strategy from Neeley Business School, Texas, USA and Visiting professor at LUISS Business School. He will teach about strategic management with particular emphasis on the challenges associated with managing a multi-business firm. Students will gain a greater appreciation for the challenges and opportunities of operating organizations that span multiple areas of business.
Since only a certain number of participants will be able to join the class, please make sure to register.
For any further questions, please contact our MBA Staff at mba@luiss.it or at +39 06 85222367.
We are looking forward to meeting you!
21/01/2019