Fundamentals of Accounting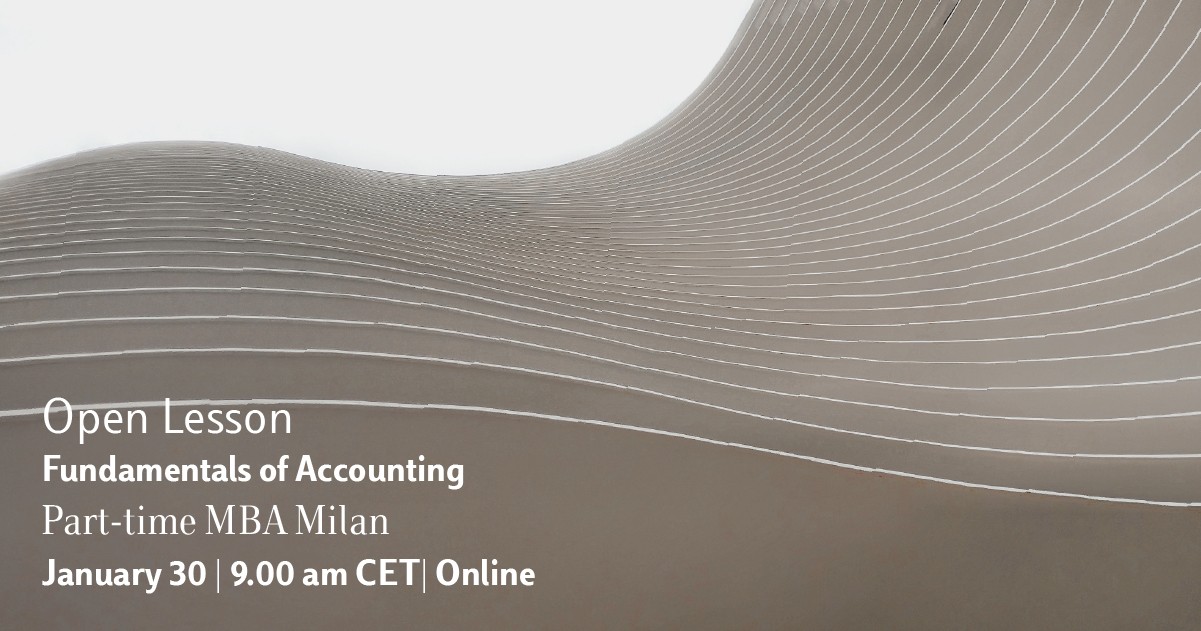 On January 30th, 2021  at 9.00 am CET prospective students are invited to attend an Online Open Lesson of the Part-time MBA Milan.  
Together with MBA current students, participant can experience firsthand an online MBA lesson: from interactive discussions to a practice-based approach.
The online lesson is part of the course Fundamentals of Accounting that provides an overview of business economics and management principles, including the basics of financial reporting and financial statements analysis.
The MBA coordinators are also available for one-to-one virtual information sessions for those who attend the open lesson and are eager to learn more about the 2021 edition of the Part-time MBA Milan starting next November.
Publication date
January 15 2021
Publication date
January 15 2021