Fundamentals of Accounting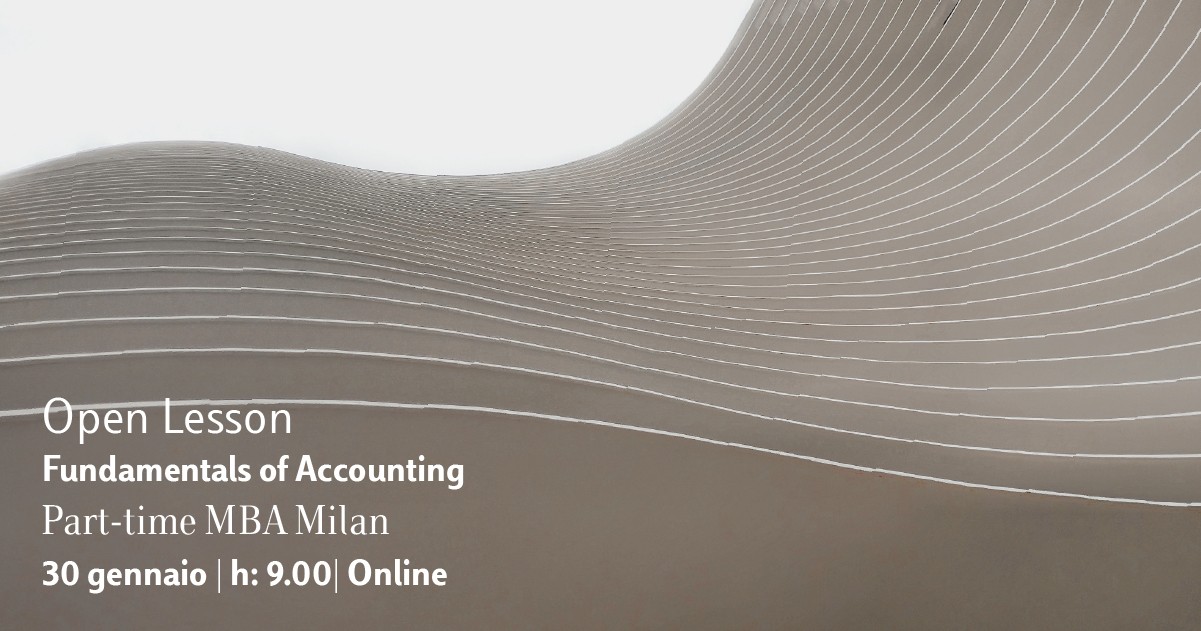 Il 30 gennaio a partire dalle ore 9.00 sarà possibile connettersi all'aula virtuale del Part-time MBA Milan e partecipare insieme agli studenti MBA alla lezione online del corso Fundamentals of Accounting tenuta da Riccardo Tiscini, Professor of Business Economics presso Luiss Guido Carli, Università La Sapienza e Universitas Mercatorum di Roma.
Partecipando all'Open Lesson si potranno conoscere in anteprima i contenuti del programma, la metodologia utilizzata in aula e incontrare la faculty. In particolare, il 30 gennaio verranno discussi i concetti chiave di business economics e management, inclusi le nozioni base di financial reporting e analisi di bilancio.
A valle dell'open lesson, lo Staff MBA è a disposizione per sessioni informative virtuali one-to-one per approfondire l'edizione del Part-time MBA Milan in partenza a Novembre 2021.
15/1/2021