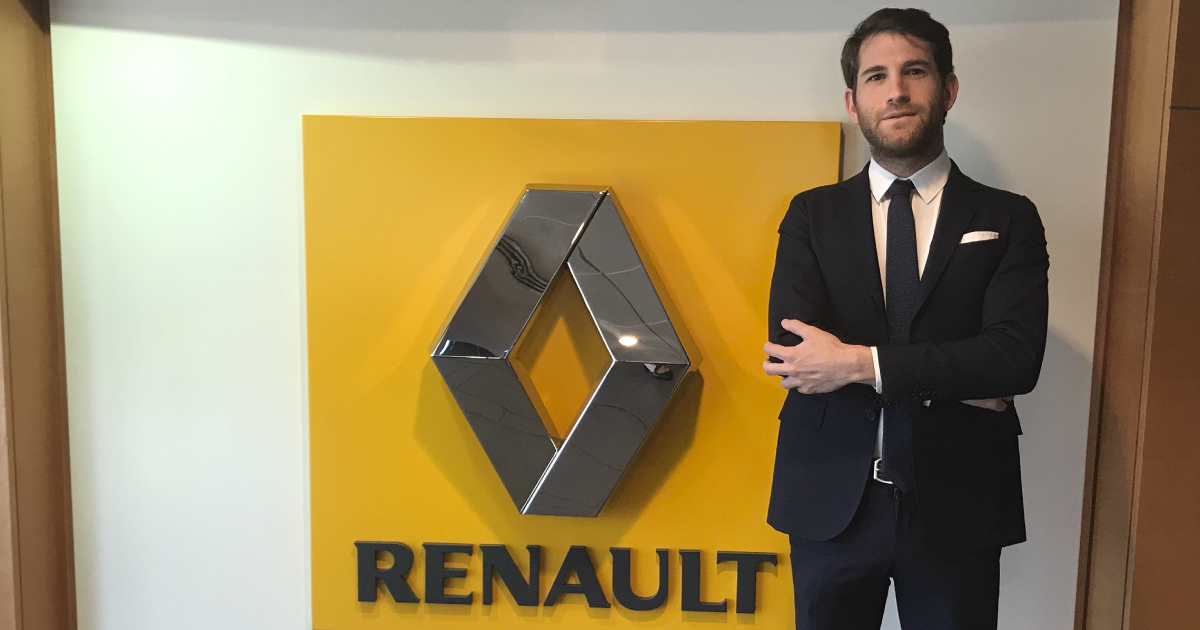 Since I was young, I have been passionate about cars and the automotive industry. During my economic studies in Milan, I worked in "Mercedes-Benz Milano", which confirmed my interest in this field.
After my university studies, I needed something that could help me put into practice all the theory I had learned. After long research, I thought an MBA could help me develop diverse skills to apply in many different professional situations. So I started an Executive Master focused on the automotive Industry and then an MBA, both at LUISS Business School in Rome.
The best part of the MBA program was the practical approach of the teaching methods and the 360° degree personal development. I especially liked the continuous combination of work on hard and soft skills. Soft skills help you identify your strengths and weaknesses and work ethic including communication, problem solving, leadership and team collaboration. Hard skills are the same for everyone; soft skills differentiate you.
Without any doubt, the most memorable experience was the "MBA-life": waking up early in the morning, focusing on our goals all day and studying in the evening. It was fun because we students became like a family. We were often together and shared joys and sorrows. I have known great people who are my best friends. It was really an unforgettable experience.
Living in Rome was also an important part of this experience. It allowed me to cultivate my passion for walking, exploring new things including art exhibitions. Living in a multiethnic city, rich with art and history, expanded my personal culture.  Plus Rome is the capital of Italy, and many multinational companies, especially in the automotive industry, have headquarters in Rome.
I completed the last six months of the MBA in Paris, where I attended courses at ESSEC Business School. I wanted to learn a new language and experience the French culture and business environment. Back in Italy, my dream was to work in an automotive company, and I did many job interviews.  LUISS played a key role at this stage because it supported and directed me toward the best choices. We had several "career service" meetings where we simulated job interviews, learning how to handle stressful situations such as those sitting in front of an HR manager.
Finally Groupe Renault hired me, after four rounds of interviews, in three languages ​​ with several tests. Groupe Renault is the third largest automotive group in Italy, after Fiat and Volkswagen, and its "Renault Clio" is the most popular foreign car in Italy.  My role is Brand & Marketing Analyst, and my team is responsible for pricing and positioning strategies for the Italian market. To be more precise, we are responsible for the analysis of trends and their impact on vehicle demand, and we are modifying constantly our car prices to respond to competitors' strategies. We collaborate with other business units, and we respond directly to the global management team to improve information flows and update weekly sales forecasts.
When prospective LUISS MBA candidates contact me now, I tell them that companies are no longer looking for people who are prepared, skilled or with several degrees. They are looking for people who can bring innovation, ideas and… value! The LUISS MBA is a very intense and difficult program, and at the end, you feel great discovering how you have grown. The LUISS MBA has been an important step for me to bring this value and to achieve my career dream.