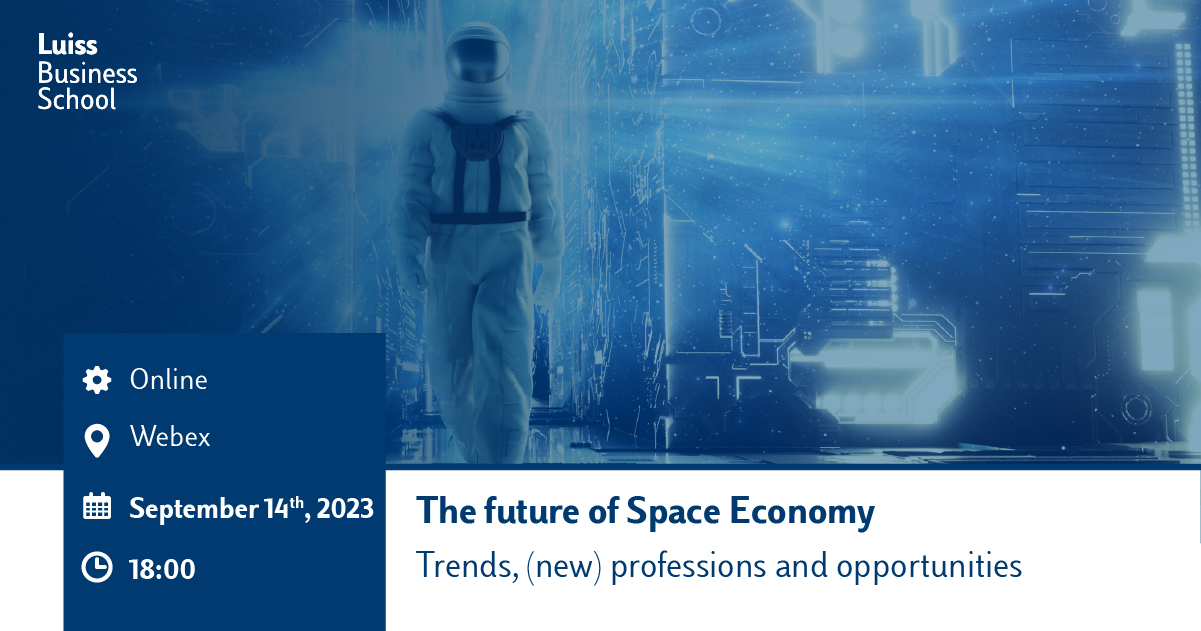 On September 14th 2023, Luiss Business School Amsterdam will host a webinar titled "The Future of Space Economy: Trends, (New) Professions, and Opportunities." The webinar will feature esteemed speakers, Carla Filotico, Partner & Managing Director at SpaceTec Partners, and Massimiliano Mazza, COO & CISO at ATG Europe, as well as two Scientific Directors of Luiss Business School. They will delve into the fascinating world of the future of work, with a particular focus on the Space sector and the executive education programmes that Luiss Business School has to offer.
In today's fast-paced world, the future of work is a topic that captures the attention of many. It not only revolves around the concept of work in the future but also encompasses the evolving scenarios related to how, where, why, and with whom we will work. Moreover, the Space Economy is at the forefront of this transformation, where the interplay of technology, knowledge, continuous learning, and personal attitude will play a pivotal role.
The webinar will revolve around two core themes. Firstly, it will explore the Space Economy market, shedding light on various scenarios, trends, and the plethora of opportunities available in this exciting field. Secondly, the event will provide insights into working in the Space Economy, including the essential skills, qualifications, and demands that future professionals should be aware of.
The two new Majors of the Executive Master in Advanced Management at Luiss Business School will also be introduced to the audience:
We extend a warm invitation to all potential students, and anyone intrigued by the prospects of the Space Economy. This webinar will offer valuable knowledge and guidance for those seeking to venture into this dynamic and promising industry.
Data pubblicazione
27 Luglio 2023
Data pubblicazione
27 Luglio 2023