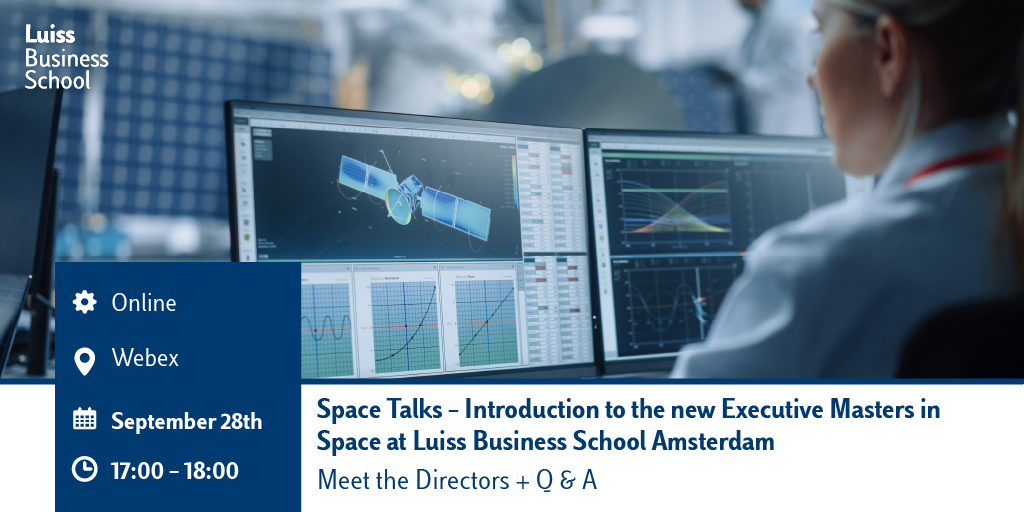 On September 28th, 2023, Luiss Business School Amsterdam will host an interactive webinar to introduce two new executive education programmes launching this autumn at the Amsterdam Hub. The two programmes will be delivered as part-time education with a blend of off-line and online presence, opening up opportunities to all those interested to advance their career in the Space industry.
Candidates can choose between an entrepreneurial path or a business management path, both offering the skills and knowledge necessary to prosper while working in the Space sector:
This session is open to all business and entrepreneurs active in or interested in the topic, to discover possible matches between our programmes and your (business) development needs.
Data pubblicazione
27 Luglio 2023
Data pubblicazione
27 Luglio 2023