Edison e transizione energetica: strategia, progetti e innovazione. Un webinar con Nicola Monti, CEO Edison
RIVEDI IL WEBINAR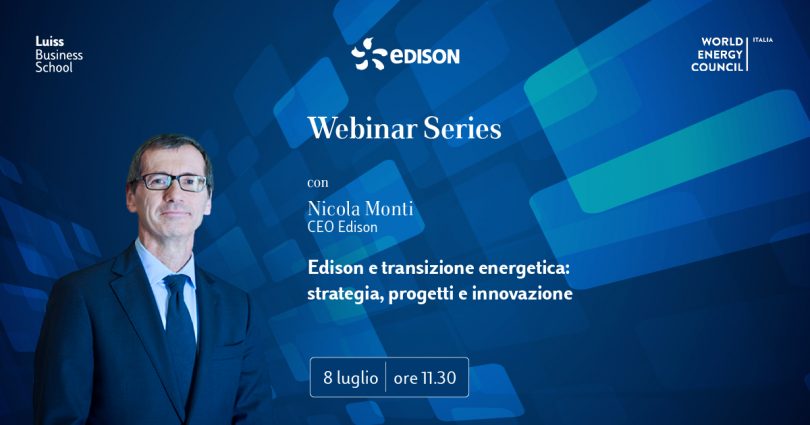 L'8 luglio alle 11:30 si terrà un nuovo appuntamento della serie di webinar targata Luiss Business School con Nicola Monti, CEO Edison.
Nicola Monti analizzerà le strategie, i progetti e le innovazioni che Edison sta sviluppando per rispondere alle sfide della transizione energetica.
Durante il Q&A che seguirà il Virtual Panel, partecipanti e relatori potranno interagire attivamente sulle tematiche discusse e sulle possibilità di sviluppare competenze manageriali utili per gestire i momenti di trasformazione attraverso l'Executive Master in Circular Economy Management e Global Energy Management – Major of the Master in International Management.
Per partecipare al Webinar è necessaria la registrazione.
30/6/2020 
Data pubblicazione
30 Giugno 2020
Data pubblicazione
30 Giugno 2020