Live talk with the MBA coordinators, the International Development Office and an MBA Alumnus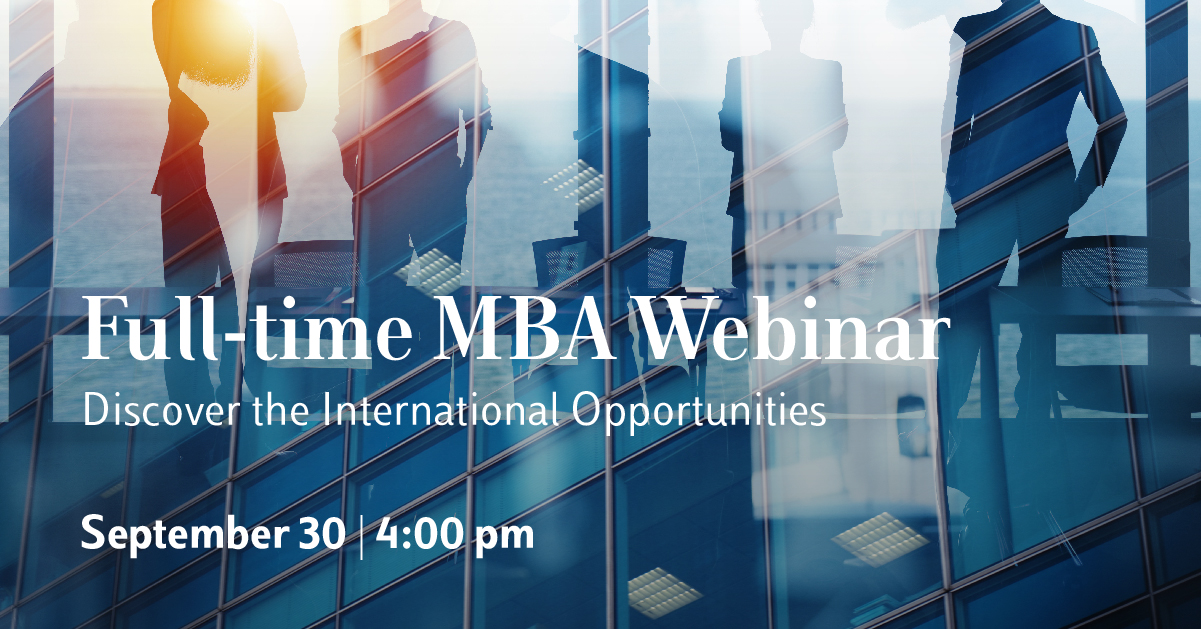 On Wednesday, September 30th at 4 pm CEST we invite you to join the online presentation of the Full-time MBA and learn more about the 2020 edition starting next October.
The webinar represents the last chance to virtually meet the MBA coordinators before the kick-off of the master. They will present during the digital event the contents and structure of the programme and will answer to all curiosities and questions about the MBA experience.
The International Development Office will also share interesting insights on the international exchanges that the Full-time MBA students can experience during their 12 months at Luiss Business School.
Lastly, one of our MBA Alumni will tell about the experience at Luiss Business School and answer any question about his learning journey.
The online event is free upon registration.
Date
September 30 2020 - 5:00 pm - 6:00 pm
Date
September 30 2020 - 5:00 pm - 6:00 pm