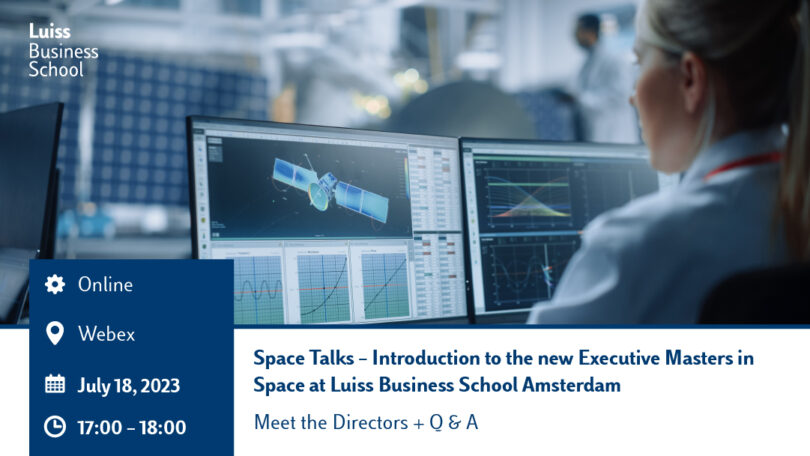 Luiss Business School Amsterdam will host an online Q&A session to support the introduction of two new executive master's degrees in space. This session is open to all business managers and entrepreneurs active in or interested in the topic, to discover possible matches between the two programmes and your (business) development needs.
Starting November the 20th, Luiss Business School Amsterdam will offer two distinct education tracks to all those interested in accelerating their career as entrepreneurs or business managers in the space sector:
The programme directors will share their vision on the ever-evolving business potential within the New Space Economy and will be available to answer any questions you may have.
Hosts: José d'Alessandro, Paola Belingheri and Marco Recchioni.
Date
July 18 2023 - 17:00
Date
July 18 2023 - 17:00